About the Event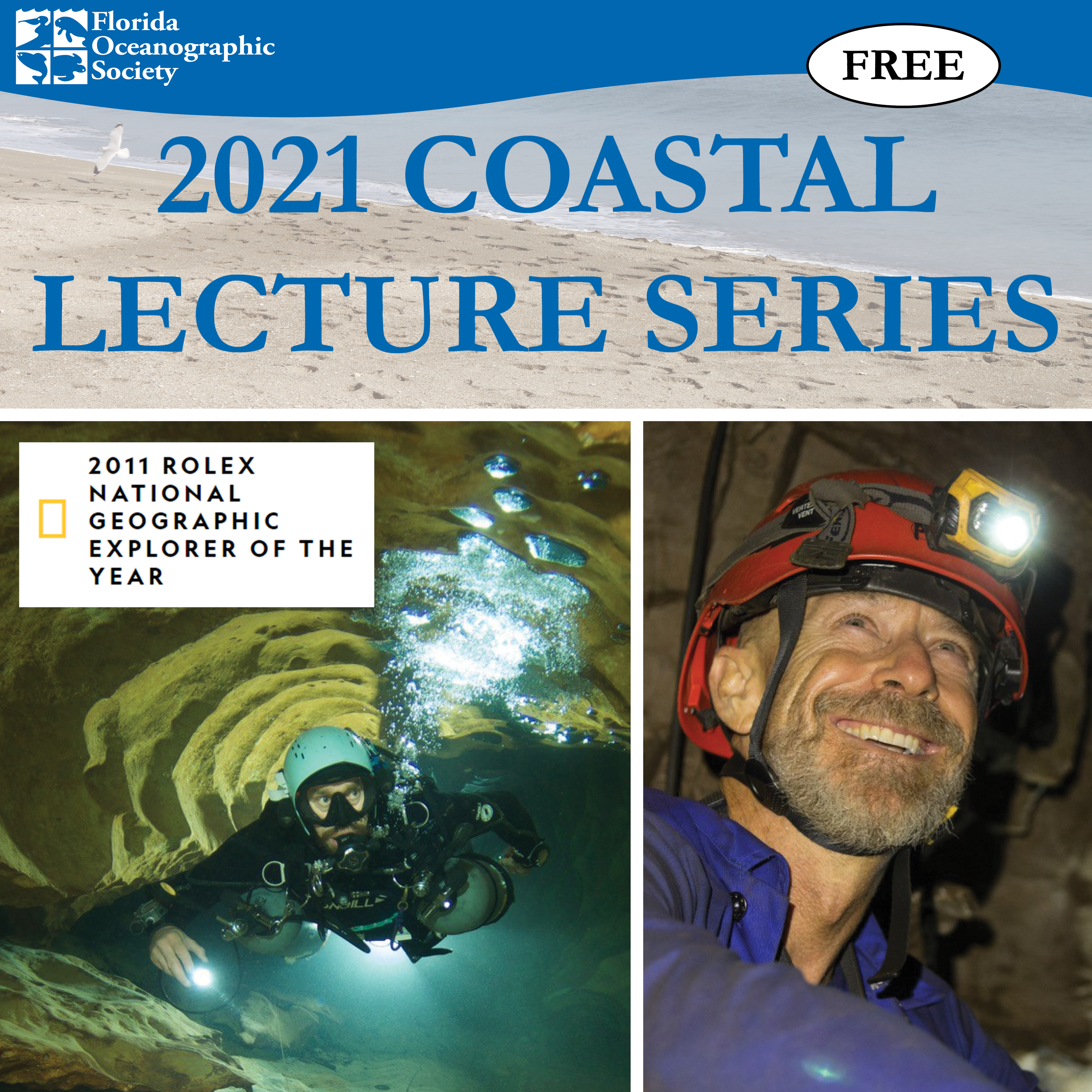 Exploring the Invisible: Blue Holes of The Bahamas
Dr. Kenny Broad, Professor, University of Miami
Discover the mysteries and breathtaking beauty of the difficult-to-access underwater caves of The Bahamas with 2011's National Geographic Explorer of the Year. These time capsules can help us learn about the earliest forms of life, reveal information about past climate fluctuations, and provide a window into the future of our water resources.
This is a free, ZOOM-based lecture. Space is limited and preregistration is required. 
Join us every Tuesday evening, from January 5th through March 9th, as we use Zoom to stream world-class live lectures right into the comfort of your home.  These free lectures will keep you connected with science and the environment, even though COVID-19 has temporarily suspended our traditional in-person get togethers.  You will experience the same fantastic caliber of speakers that you've come to expect from the Coastal Lecture Series, but without the added risk of gathering in a social setting.  Last year's Coastal Lecture Series broke our all-time attendance record, with more than 1,700 guests in attendance.  By using technology to reach a broader audience, we hope to see even more of you as regulars in our "virtual audience" this year.
Event Details
Dr. Zack Jud, Director of Education

772-225-0505 ext. 113 | zjud@floridaocean.org