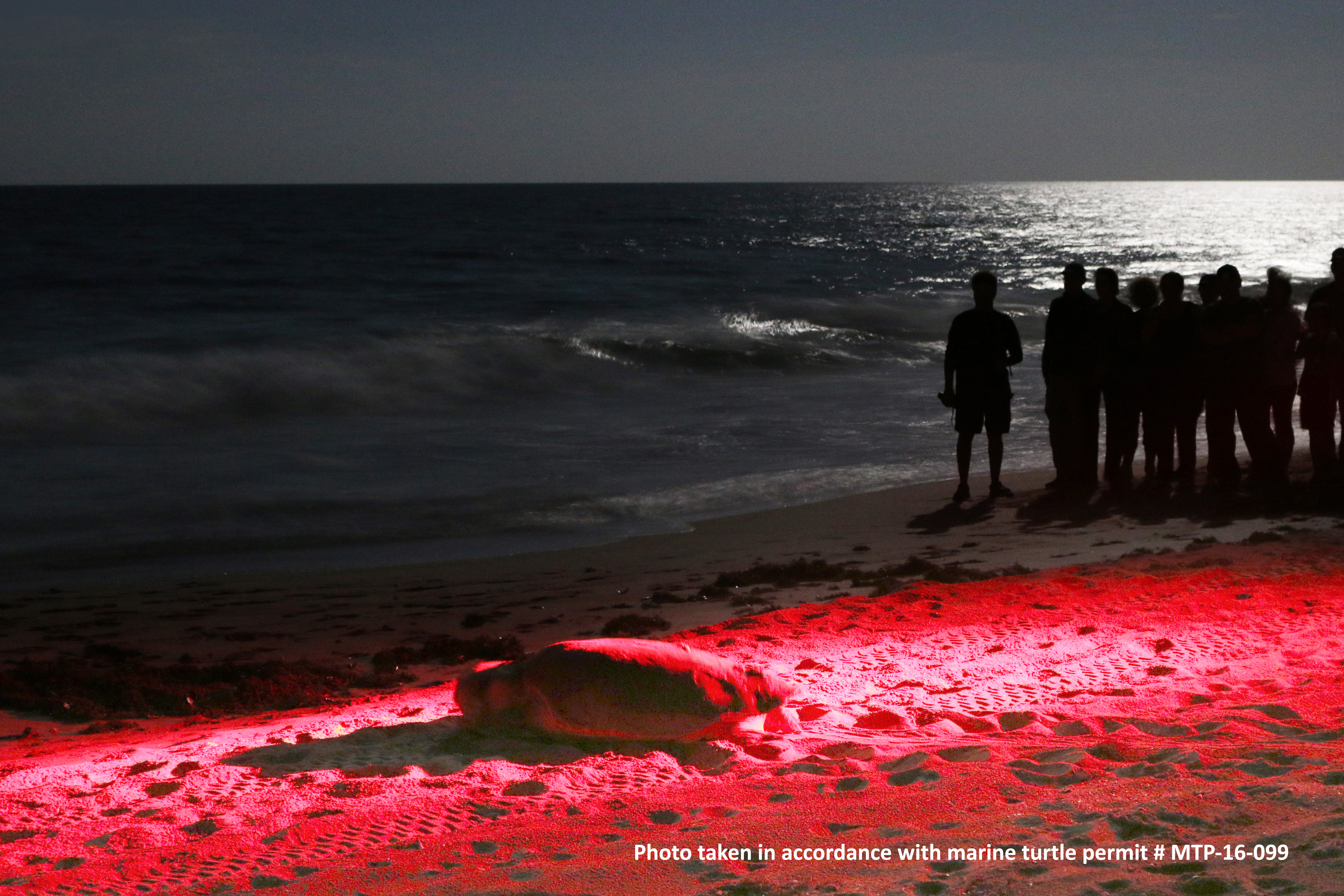 Guided nighttime sea turtle walks are only offered during the months of June and July. Online registration will begin May 1st 2019. Please check back soon!  
Florida Oceanographic Society's nighttime sea turtle program is conducted under a state permit and begins with an educational presentation on sea turtle biology and conservation followed by the opportunity, if nature cooperates, for guests to go out on the beach to observe the nesting behavior of a loggerhead sea turtle. 
Reminder: This program is conducted under a state permit. Conducting sea turtle walks on your own or disturbing turtles is against the law.Please keep all lights off while on the beach, including flashlights and cameras, and keep a respectful distance from nesting females or hatchlings.
To learn more about sea turtles, visit Florida Oceanographic Coastal Center for our Daily Programs and view our resident sea turtle ambassadors.