FOSTER's (Florida Oceanographic Seagrass Training, Education and Restoration) goal is to restore seagrass populations impacted by freshwater discharges and algal blooms in our estuary. Seagrass is vital to the health of Florida's waterways as it provides habitat, nurseries, and food for a variety of estuarine species. In Florida, we have the highest seagrass biodiversity of the continental USA with seven species!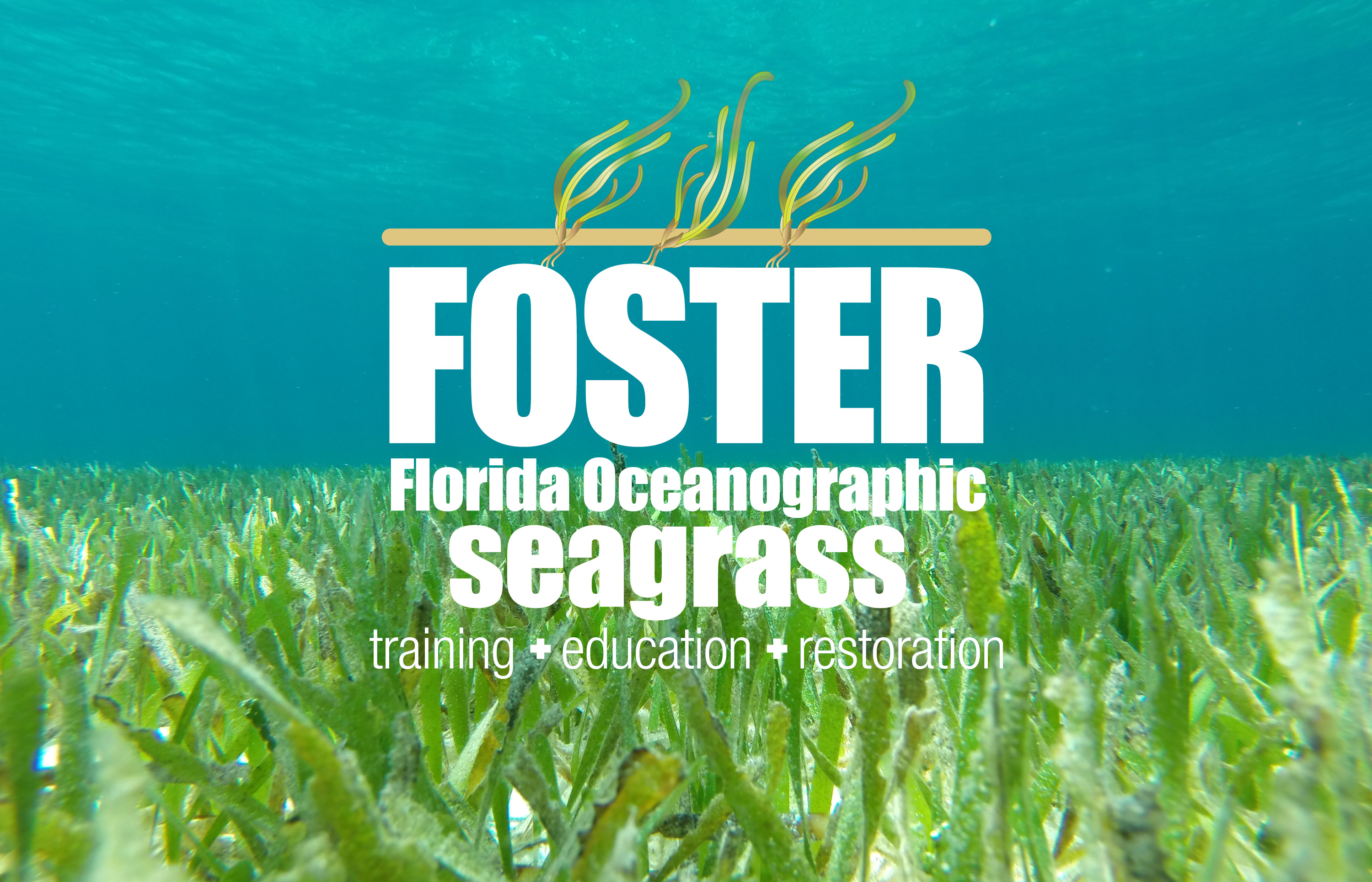 The FOSTER program relies on community-based restoration efforts to restore seagrass habitat. Volunteers collect stranded seagrass fragments that have washed ashore and grow them out in our seagrass nursery. After sufficient growth, seagrasses are fixed into 'planting units' for restoration by staff and volunteers, which are then transplanted into the Indian River Lagoon. Over time, these restored seagrasses will grow and expand, returning the meadows to our estuarine waters. Within our first year of restoration (2016) we restored over 350 sq. ft., with approximately 3,500 shoots with the help of numerous volunteers!
The success of the FOSTER program relies on extensive volunteer support and community engagement. Interested in becoming a volunteer? Click HERE!