FOSTER's (Florida Oceanographic Seagrass Training, Education and Restoration) aim is to train volunteers to assist with seagrass monitoring and restoration while educating the public on issues facing seagrass. Through our programs, our ultimate goal is restore and conserve the seagrass population of the Indian River Lagoon. Seagrass is vital to the health of Florida's waterways; it provides habitat, nurseries, and food for a variety of species. It also prevents erosion by stabilizing sediments, provides a long term store of carbon and improves water quality by absorbing nutrients. In Florida, we have the highest seagrass biodiversity in the continental U.S.A. with seven species!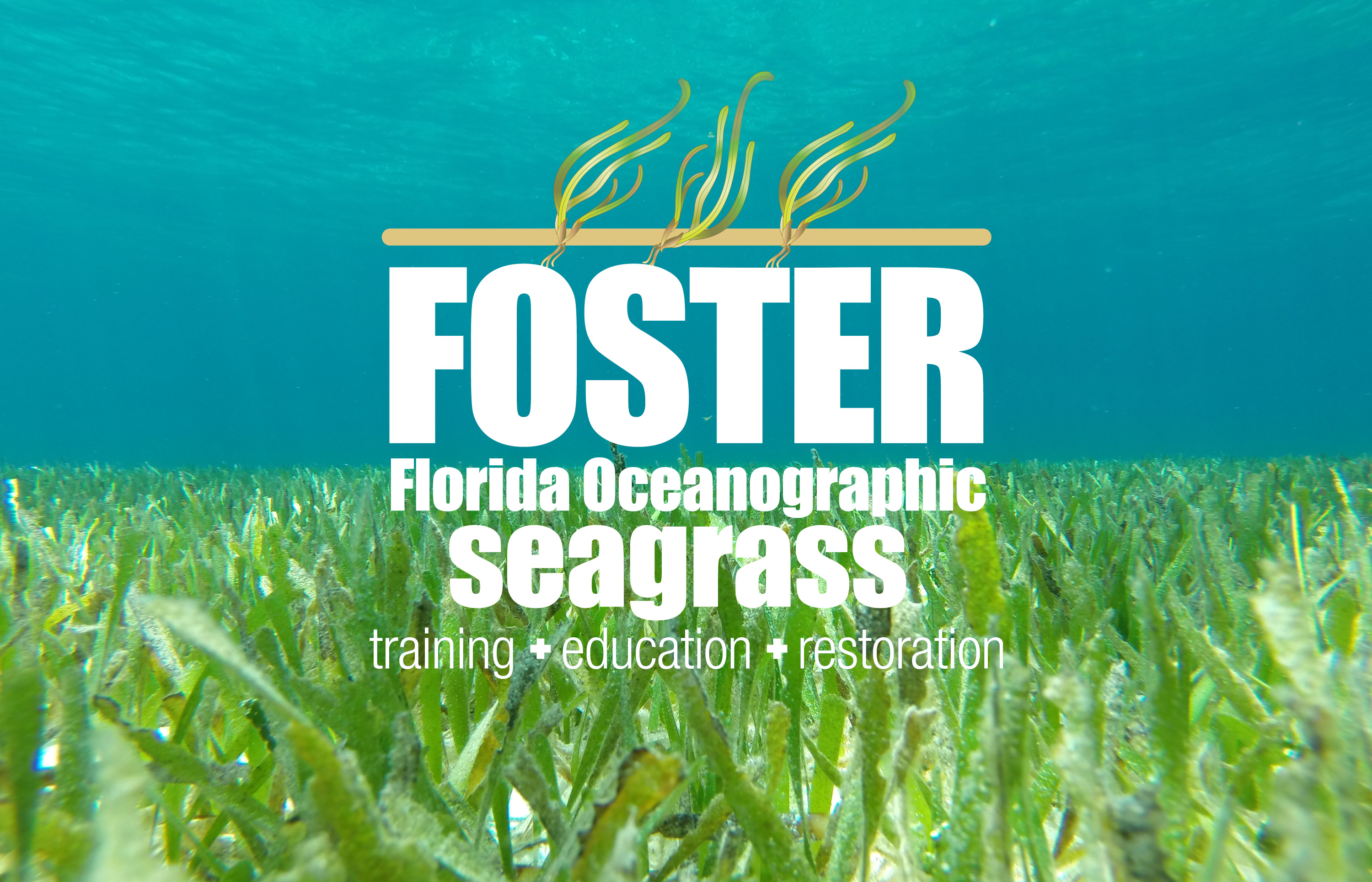 However, our seagrass populations are currently under threat from fresh water discharges, algal blooms and poor water quality.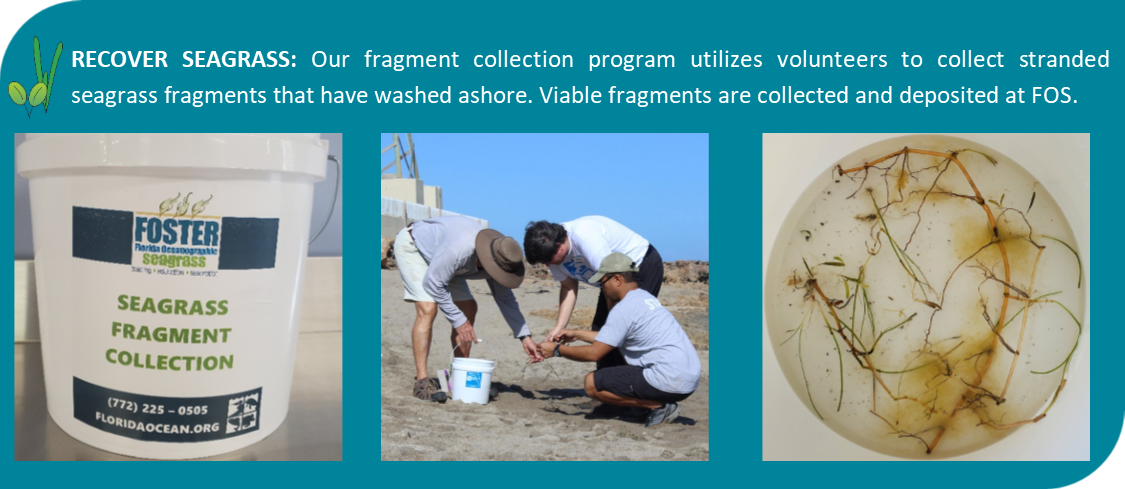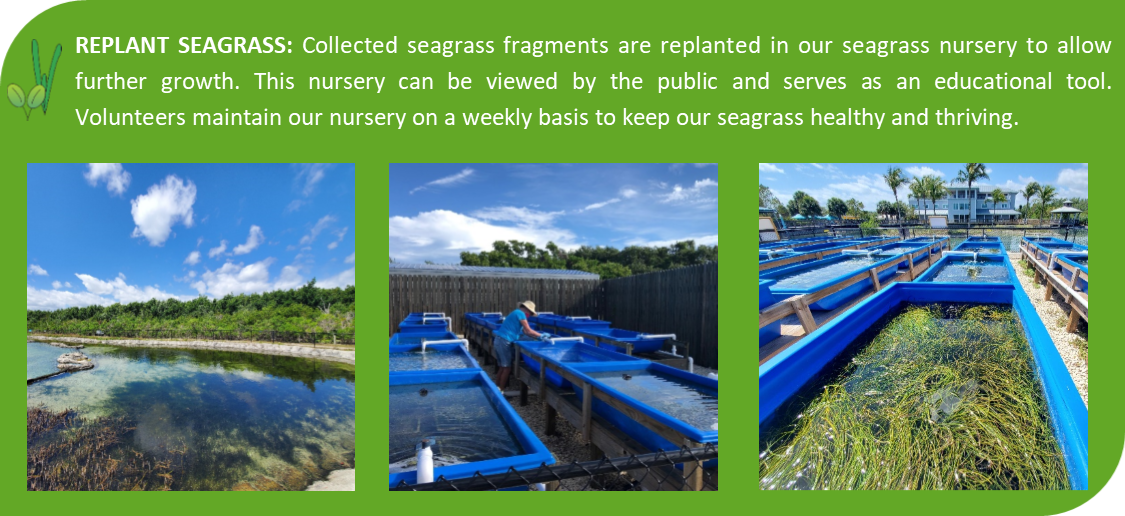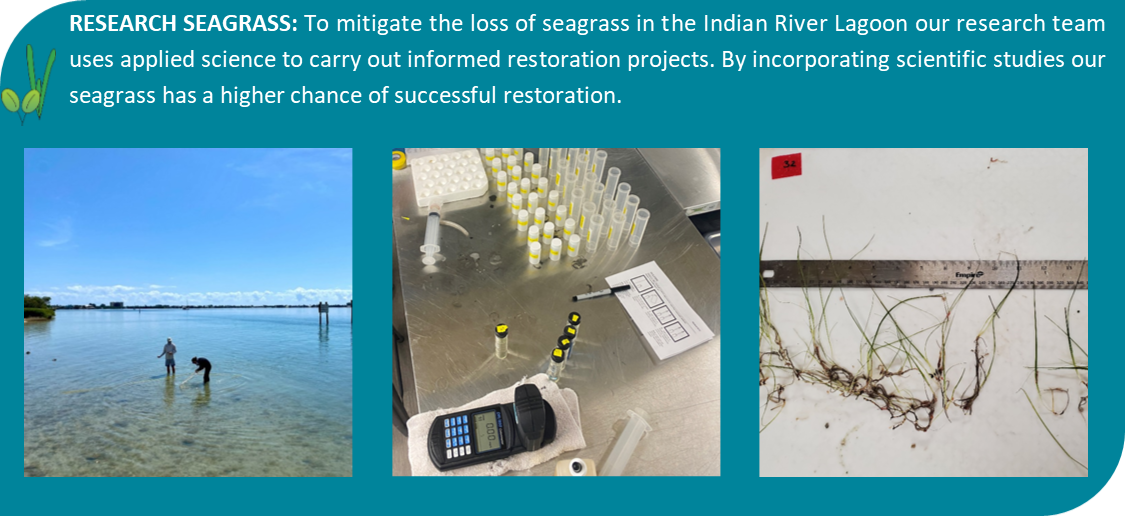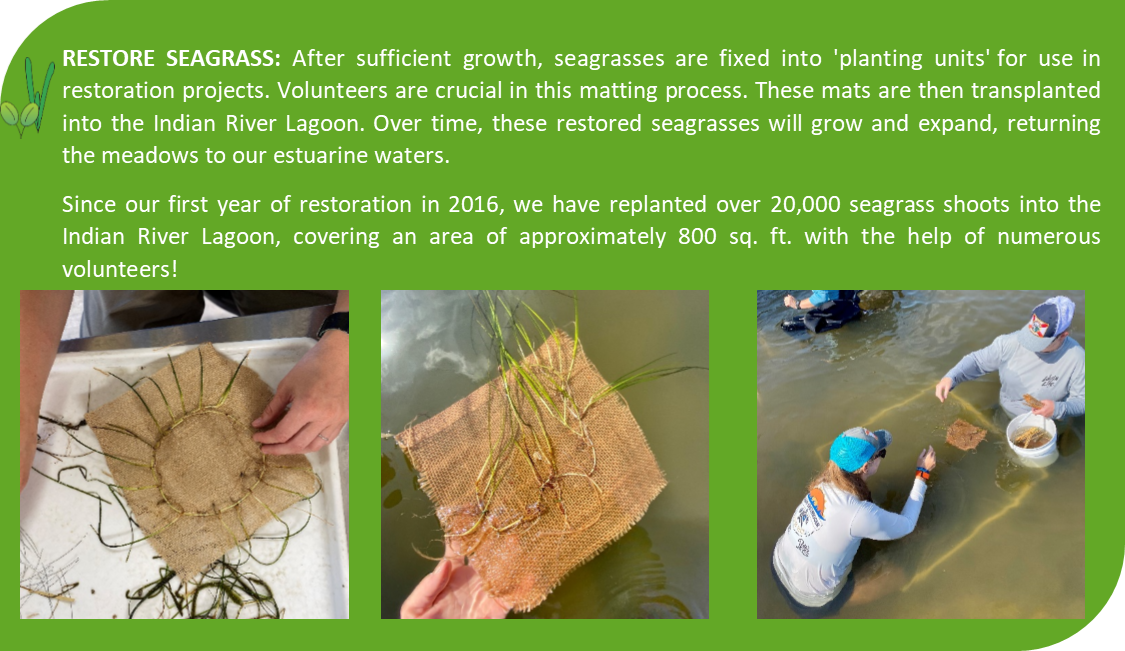 The success of the FOSTER program is dependent on community-based restoration. We rely on extensive volunteer support and community engagement in every stage of our seagrass programs. Interested in becoming a volunteer? Visit our Volunteer page to learn more and complete our online application.