F.O.S.T.E.R. (Florida Oceanographic Seagrass Training, Education and Restoration) is a community-based research and restoration program that seeks to restore and protect seagrass populations in the Indian River Lagoon, Florida. To better understand the health of the lagoon, changes in seagrasses over time and improve restoration efforts, FOS staff and volunteers monitor the survival and growth of natural and restored seagrass beds in the lagoon.
Why Seagrasses?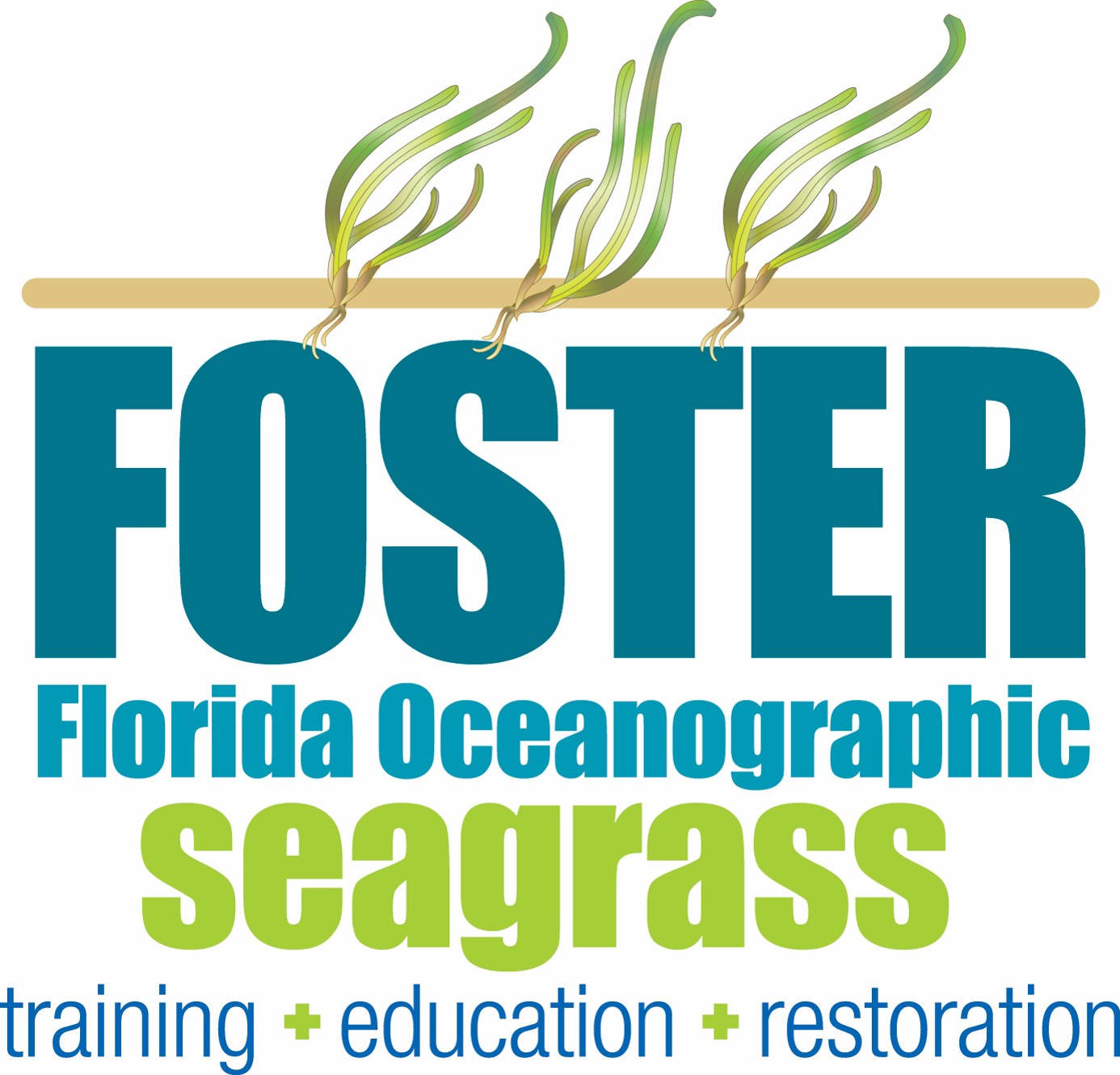 Seagrasses are sensitive to changes in the environment and act as a key indicator of the lagoon's health. Seagrasses are marine flowering plants that require sunlight and thrive in clear, shallow waters. As a key foundational habitat in the Indian River Lagoon, seagrasses form complex and expansive meadows. Essential to the lagoon, seagrasses provide nursery and refuge habitat for many species, produce oxygen for animals, absorb excess nutrients, and help maintain water quality.
Explore our monitoring programs below!

FOSTER's Citizen Science Seagrass Network's goal is to assess the state of seagrass habitat and the overall health of the Indian River Lagoon with the help of our volunteers. As an in-water activity, volunteers monitor seagrass beds once a month on their own shoreline or a nearby publicly accessible location. Volunteers are trained by staff scientists to measure coverage of the different seagrass species and drift algae at their site. 
With the help of our citizen science volunteers, we can expand our monthly monitoring efforts from a single site to multiple sites throughout the lagoon – filling a needed monthly monitoring gap in seagrass research in the area!
We are currently recruiting volunteers! Want to get involved? Click HERE to learn about volunteering with FOS and complete our volunteer application form.
FOS Staff and volunteers conduct monthly surveys of presence and cover of the natural seagrass population right off the lagoon shoreline at the Florida Oceanographic Society Center. We have observed four main species in this area: shoal grass (Halodule wrightii), paddle grass (Halophila decipiens), manatee grass (Syringodium filiforme), and the federally listed Johnson's grass (Halophila johnsonii).
Seagrass planting units used in restoration projects are monitored for survival and growth (i.e. shoot densities, heights). We also compare different restoration methods, such as how oyster reefs affect survival and the type of planting units used, on seagrass success.
Click HERE to learn more about our restoration program.