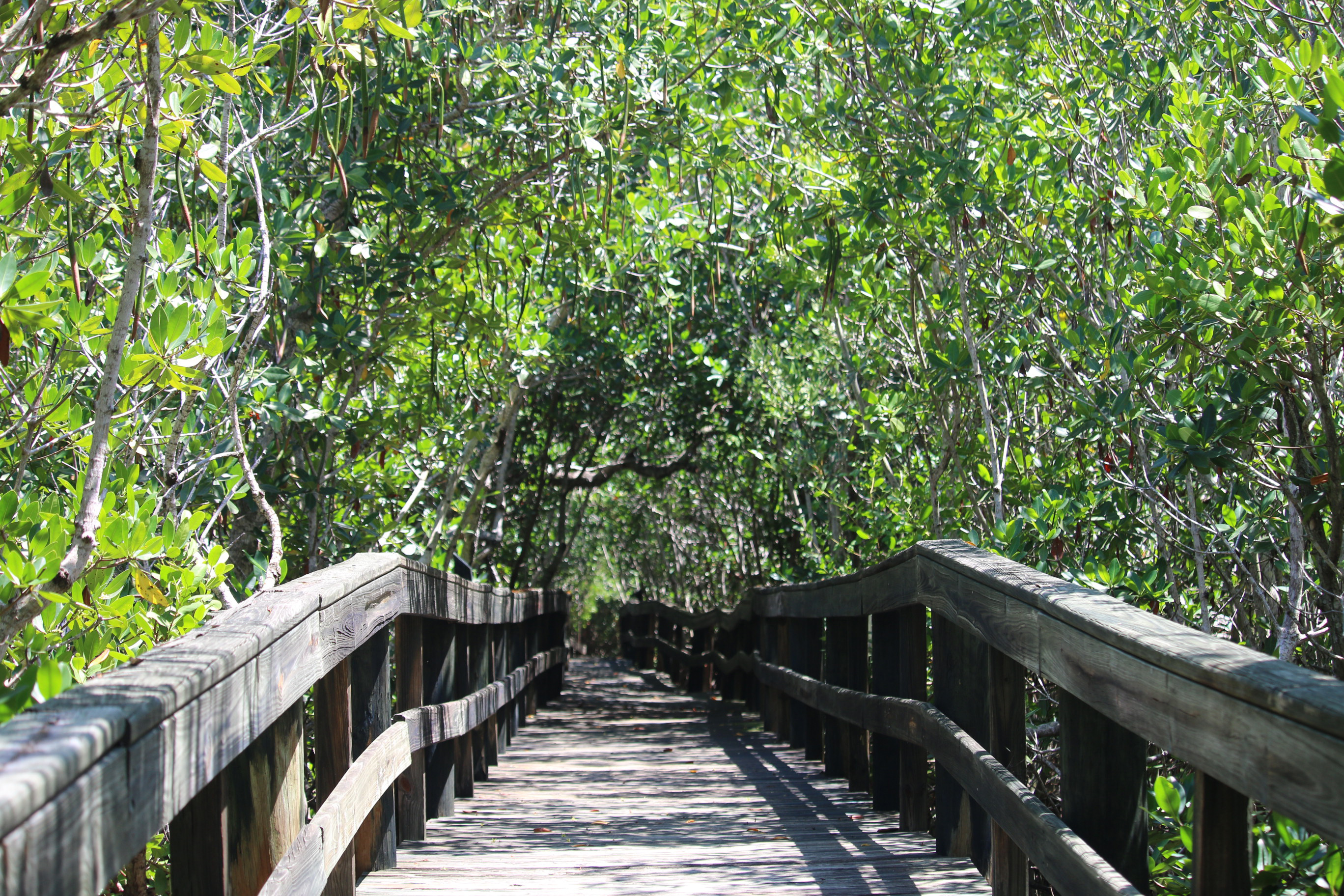 Nature Trail
Nature trail walks are available. Call ahead for details! 
Wednesday-Sunday: Open 10 a.m. to 3 p.m.
Experience the sounds and smells of nature as you walk a one-mile loop walk to the Indian River Lagoon and back.  The trail is full of information about our native marine wetland habitat, the mangrove swamp.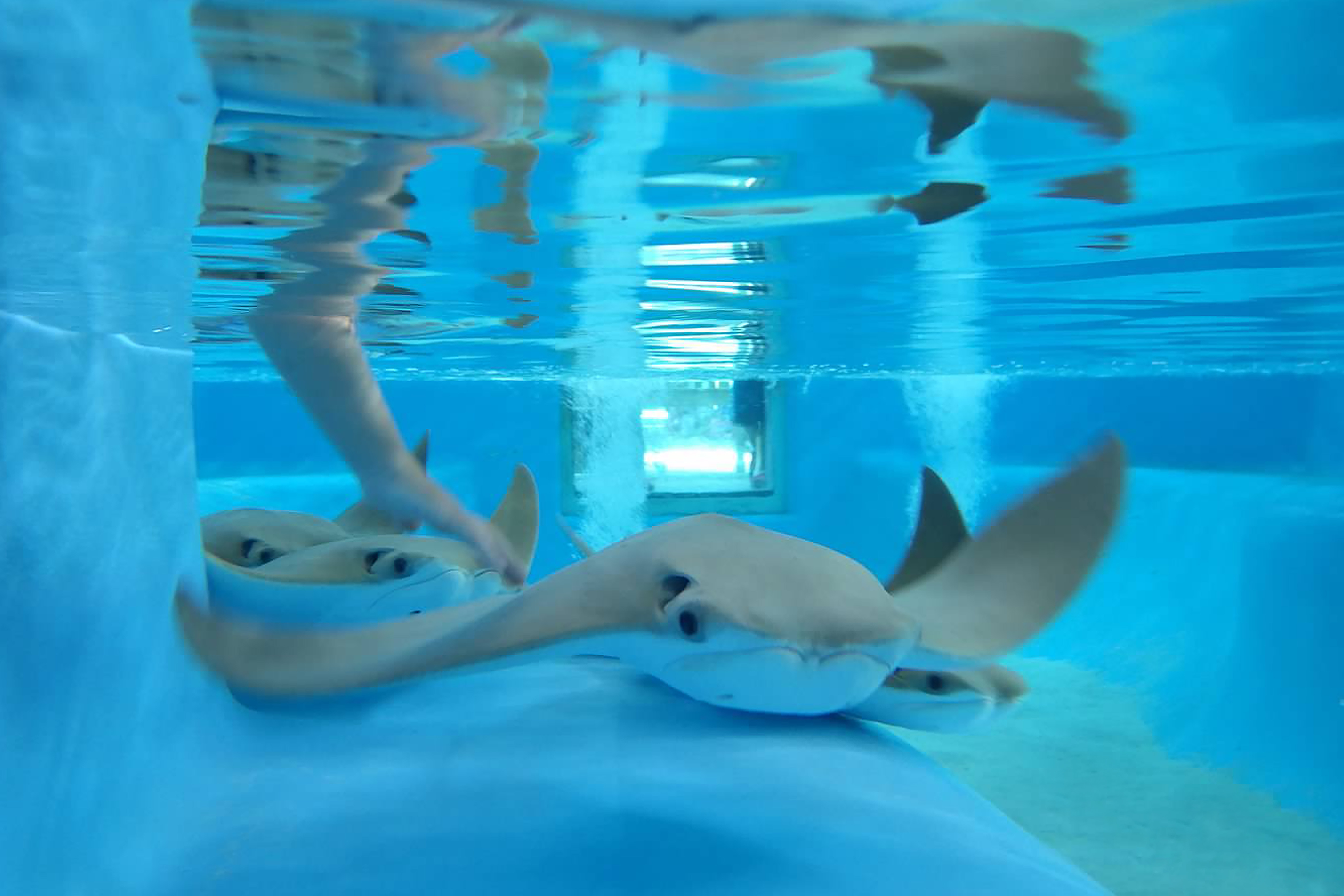 Stingray Program
Wednesday-Sunday: 10:30 a.m. & 1:30 p.m. 
During this 30-minute program, visitors will learn about different rays that live along Florida's coast, and get the opportunity to have hands-on interaction with our rays—including a chance to feed them!* Not to worry, since the rays in the Florida Oceanographic tank do not have to protect themselves from predators, they routinely have their barbs clipped and are safe to touch.
*Food subject to availability. Please check with our admissions staff upon your arrival.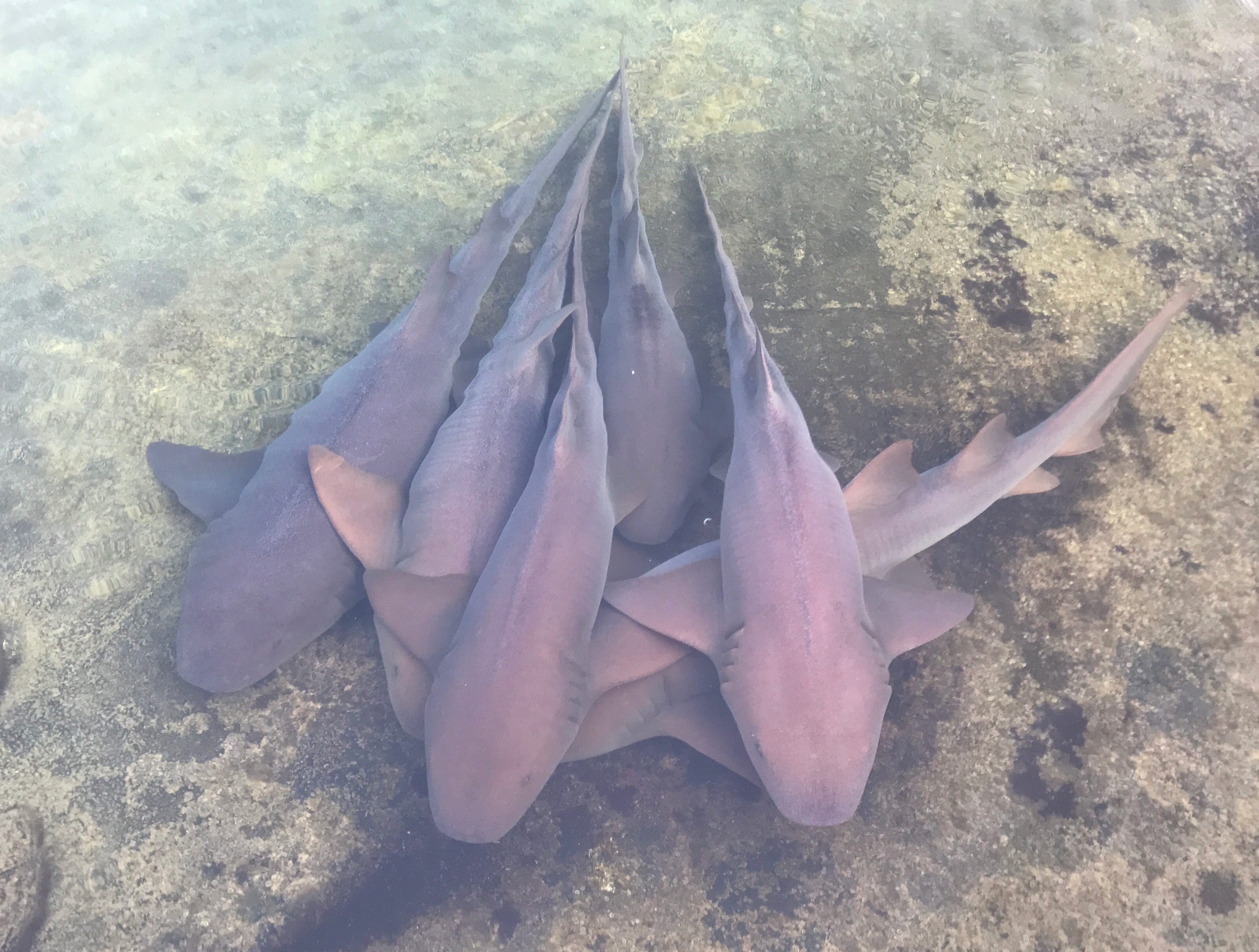 Gamefish Feeding Program
Wednesday-Sunday:  11:00 a.m. & 2:00 p.m.
Learn how to identify different types of fish found in our local waters, from sharks to game fish, in Florida Oceanographic's 750,000 gallon lagoon. See them close-up and personal as aquarium personnel feed the lagoon residents.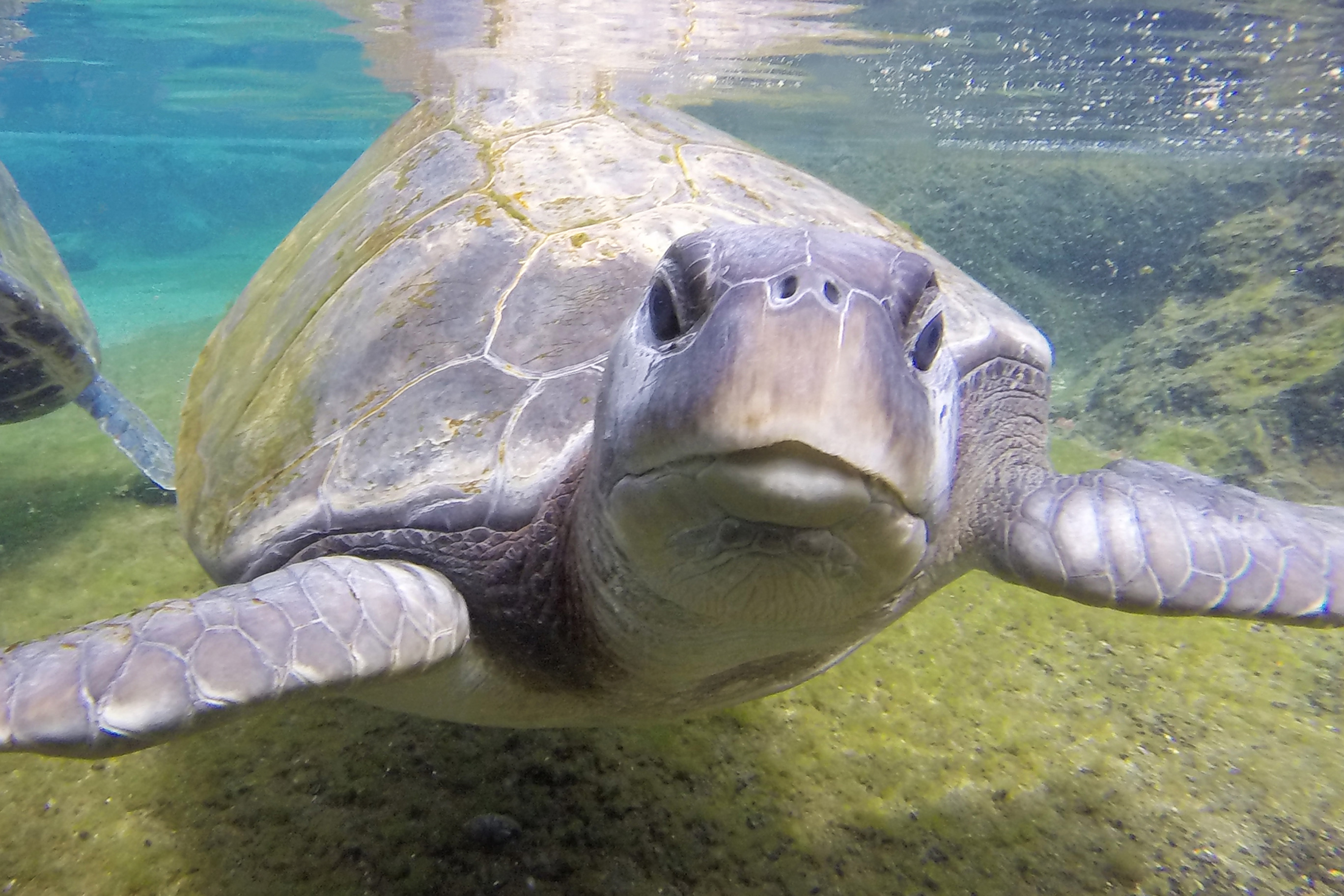 Sea Turtle Program
Wednesday-Sunday: 11:30 a.m. & 2:30 p.m.
Be introduced to the five sea turtle species that are found in Florida. Three of them nest along the SE coast of Florida and most of those nests are found on the shorelines of six central coast counties of which Martin County is smack in the middle. Learn how to identify our sea turtles, what their biggest threats are, and what we can do to be better stewards.