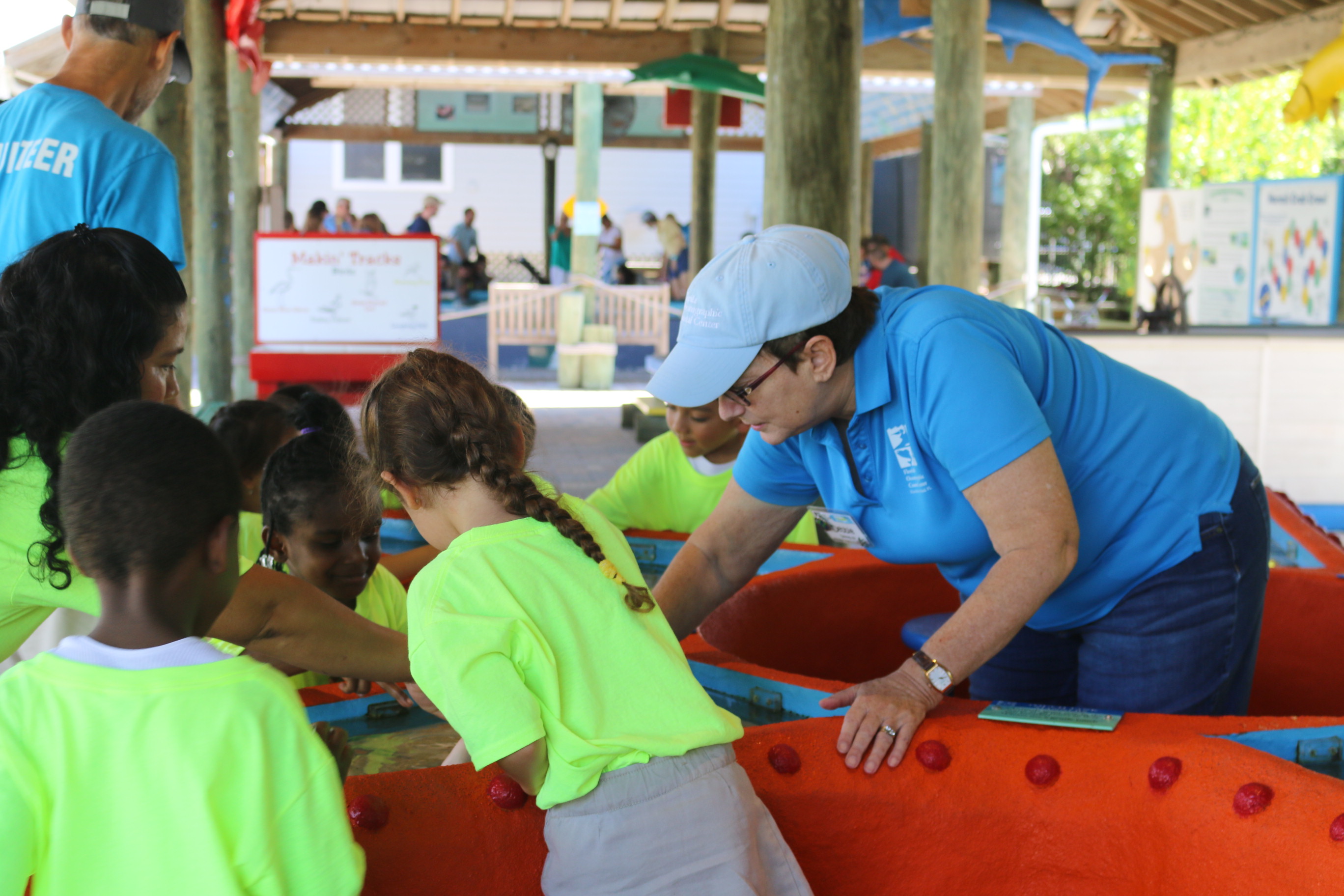 Florida Oceanographic Society is a non-profit based in Stuart, FL with the mission to inspire environmental stewardship of Florida's coastal ecosystems through education, research and advocacy. Whether you are looking to volunteer, donate, become a member or business partner, your support is vital to both Florida Oceanographic and to our mission. Get involved today!
The volunteer program at Florida Oceanographic is successful because it attracts dedicated, enthusiastic and passionate people in our community who live our mission.  We currently have over 250 volunteers integrated into every aspect of our organization. Volunteers take ownership and pride in working with Florida Oceanographic and contribute thousands of hours each year.
 
A variety of volunteer opportunities exist at Florida Oceanographic Coastal Center. We also have family and group opportunities with project specific activities that take place throughout the year. Please take a minute to browse through our Volunteer Opportunity Descriptions (below), fill out our online application and plan to attend an information session to learn more about our Coastal Center and how you can contribute to our mission.
If you have questions about our volunteer program or would like to attend an information session please contact Rosemary Badger, Volunteer Coordinator, at 772.225.0505 ext. 109 or email rbadger@floridaocean.org for more information.
Please note: Florida Oceanographic Society is a non-profit based out of Stuart, FL. All volunteer opportunities are localized within the Treasure Coast community. 
Complete Our Online Volunteer Application 
* If you are between the ages of 15 and 17 you may need to fill out an essay (located on the volunteer application) and submit 2 teacher recommendation forms.
Download the teacher recommendation form here. 
Click Here to register for a Volunteer Info Session
Click Here to view the Volunteer FAQ
Part of a club, company, homeschool group or a large family that wants to give back to our community?
 Volunteer job Descriptions