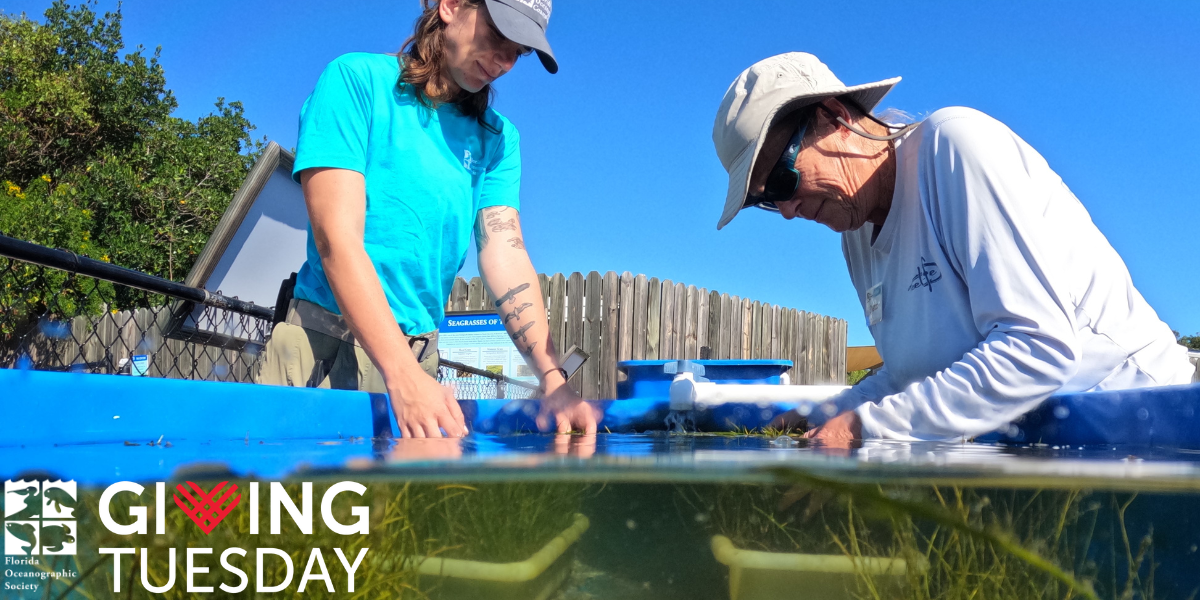 In the spirit of the season, we ask that you consider making a donation to Florida Oceanographic on Giving Tuesday, or throughout the giving season! 
Your donation can help fund critical science-based research in the Indian River Lagoon, teach young minds about the impact we have on our local environment, and fight for the protection and representation of Florida natural resources in Tallahassee and Washington D.C. that we urgently need.
FLORIDA REGISTRATION #: CH32319. A COPY OF THE OFFICIAL REGISTRATION AND FINANCIAL INFORMATION MAY BE OBTAINED FROM THE DIVISION OF CONSUMER SERVICES BY CALLING TOLL-FREE (800-435-7352) WITHIN THE STATE. REGISTRATION DOES NOT IMPLY ENDORSEMENT, APPROVAL, OR RECOMMENDATION BY THE STATE.