About the Event
Please join us online to support Florida Oceanographic Society and our mission to inspire environmental stewardship of Florida's coastal ecosystems through education, research and advocacy. While the pandemic prevents us from hosting this annual event in-person, we look forward to celebrating with you online. Participate in the virtual auction and more!
Sponsorship Opportunities:
Oceans Alive 2021 Sponsorship Opportunities Form
Our online Oceans Alive: Sea Change auction event takes place March 24th to 28th, 2021. Participate in virtual bidding and more!
Event Details
Director of Development, Abigail Flood

772-225-0505 ext. 108 | aflood@floridaocean.org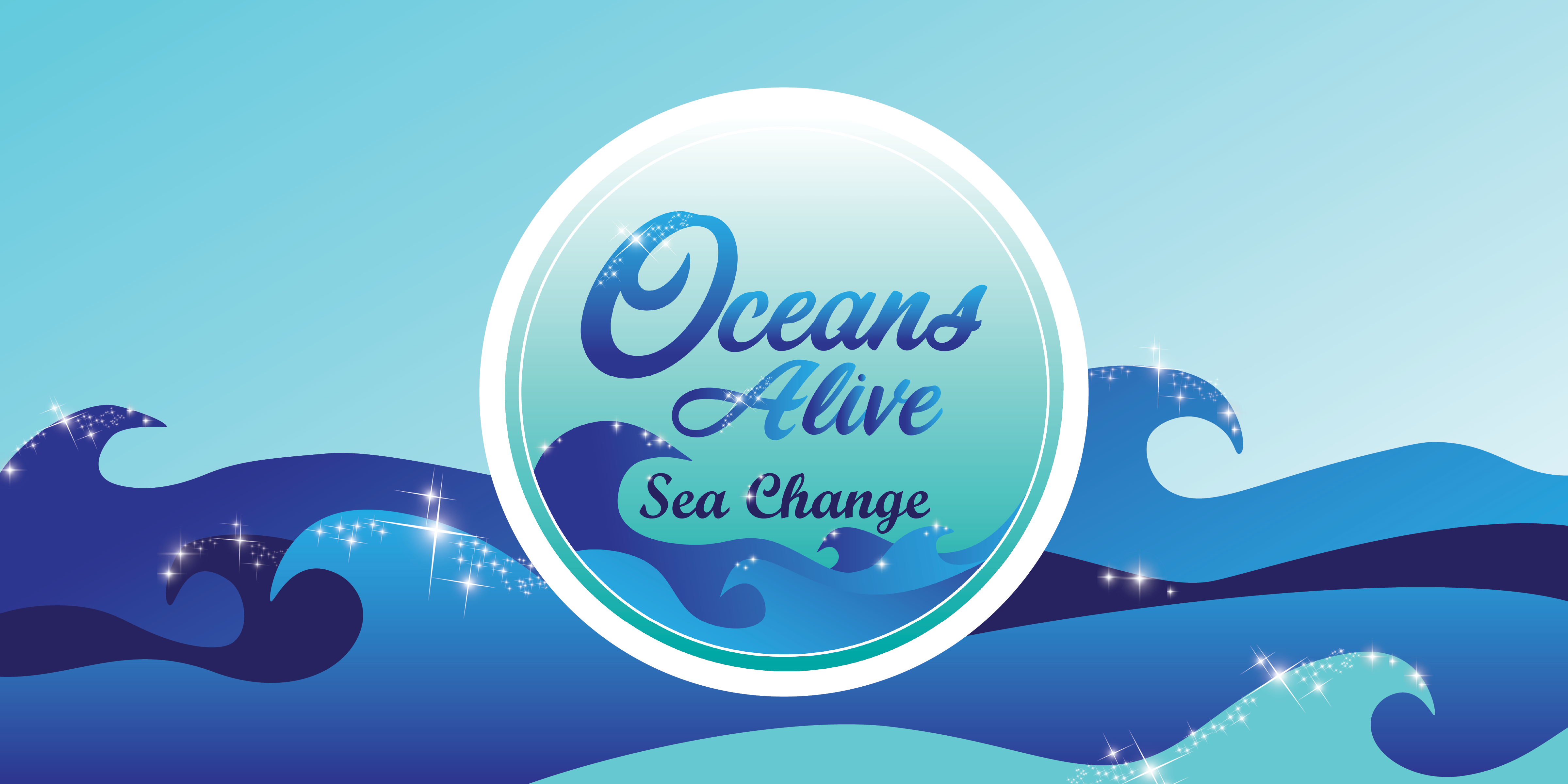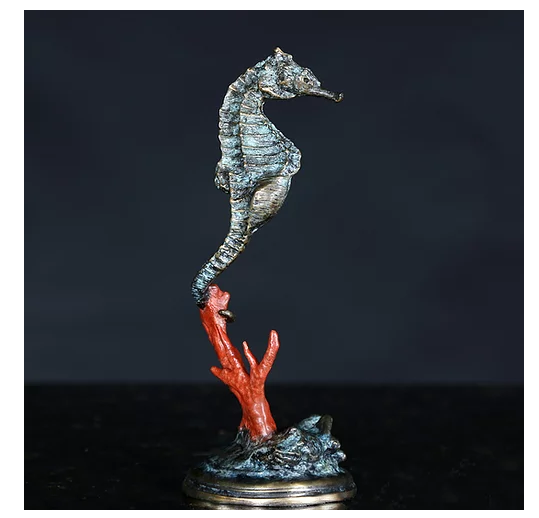 Purchase raffle tickets for a chance to win Seahorse on Coral, a limited edition bronze sculpture created by Geoffrey C. Smith. 
Dimensions: 6.75" H x 3.5" W x 2" L 
Valued at $595.00
Drawing will be held March 30th at 11:00am. 
Winner selected at random from eligible ticket entries will be notified by phone. Donations of $35 a ticket are suggested, not required. No purchase or  contribution necessary to enter drawing, limited to one per person. Tickets may be obtained by written request only stating "no contribution" with a business size, stamped, self-addressed envelope to FOS, 890 NE Ocean Blvd, Stuart, FL 34996 by March 15, 2021. All entries must include name, phone and address to be valid. Raffle contributions are not tax deductible.  A copy of official registration and financial information may be obtained from the Division of Consumer Services by calling 1-800-436-7352 toll free within the State of Florida. Registration does not imply endorsement, approval or recommendation by the State of Florida. 

Peggy & Kevin Bousquette
Bob & Karen Croce

Linda & Tom Houston
Bob & Susan Mathias
Patricia and Frank Noonan
Bob & Suzanne Pearson
Michael & Nancy Rand
Ken & Ilene Stern
Bob & Carol Weissman

John & Muffin Adamiak
John & Joan Amerling
Mary Jo Askew
Frank Cermak & Dee Even Cermak
Monever & Norman Chambers
Richard & Karen Dakers
Michael & Nancy Del Priore
Rip & Noreen Fisher
Michael & Linda Gambardella
Marjorie Hohman 
Twinks Irvine
John & Julie Kime
Marylin & Arthur Levitt
Bill & Kathy Purington
Douglas & Carol Rearick
Bill & Marti Rodamaker
Tom & Linda Schaefer
Ross & Barbara Strickland
Alex & Mary Wade

Theresa L. Chafel
Kat & Tom Cullen
Don & Gail Curtis
Allen & Susan Herskowitz
Kallie & John Jurgens
Mr. & Mrs. Nicholas King
Mildred & Frank Savastano
Carol Webb & Don Wemlinger
Nancy & Richard Zappala

David & Kate Bradford
Patricia A. Borg
Anne Cooling
Robert & Ellen Drisner
Randy & Diana Hoover
Edward A. Morgan Jr.
Anne & Allan Salvatori
Sheila Wickstrom
Joan Bahl & David Woolford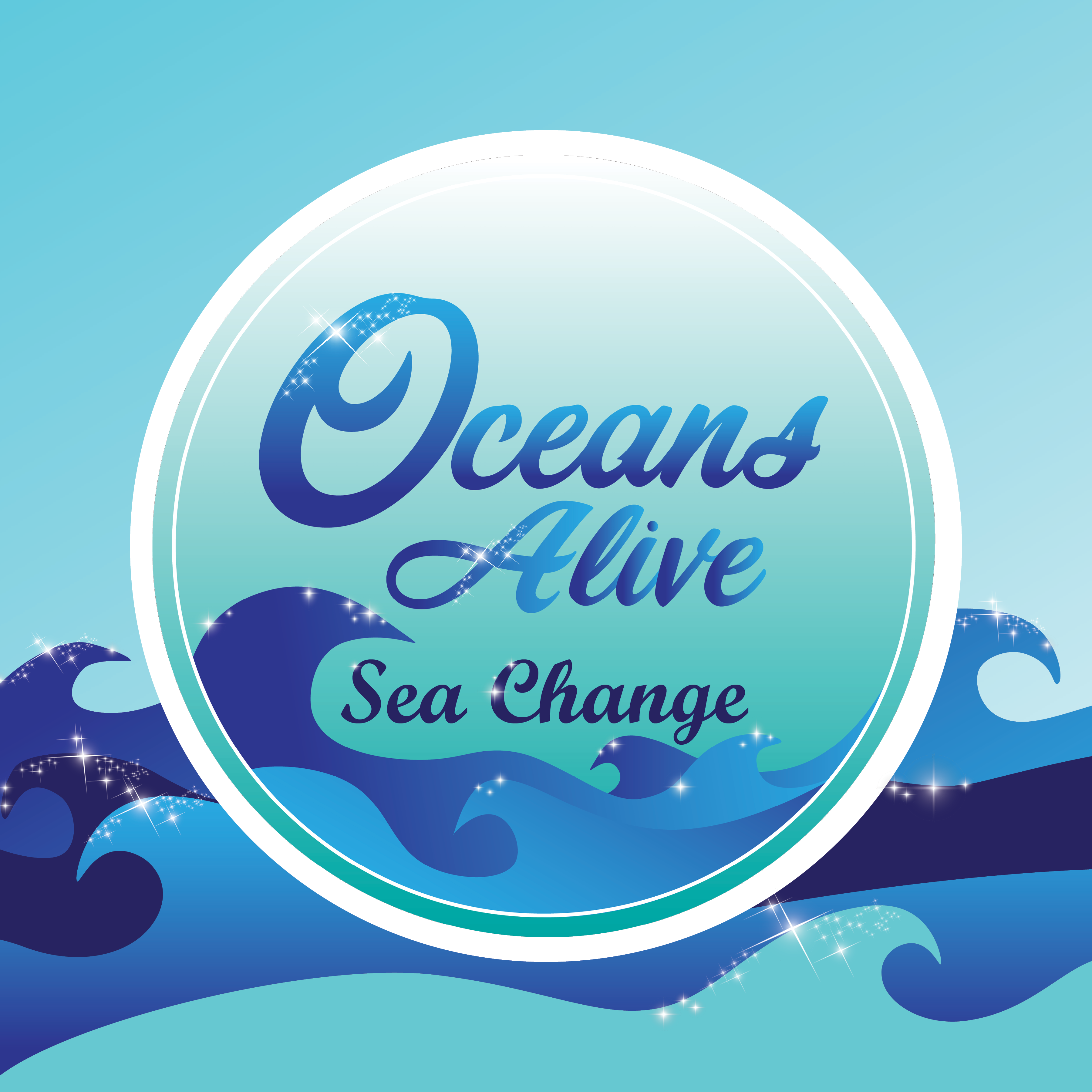 All proceeds from Oceans Alive: Sea Change benefit Florida Oceanographic Society and its mission to inspire environmental stewardship of Florida's coastal ecosystems through education, research and advocacy.
The Florida Oceanographic Society is a 501 (c) (3) charitable organization which is licensed to solicit contributions in the State of Florida. Contributions are tax deductible to the fullest extent of the law. We protect the privacy of our donors. Our donor lists are not shared with any other charities, companies, or organizations.