About the Event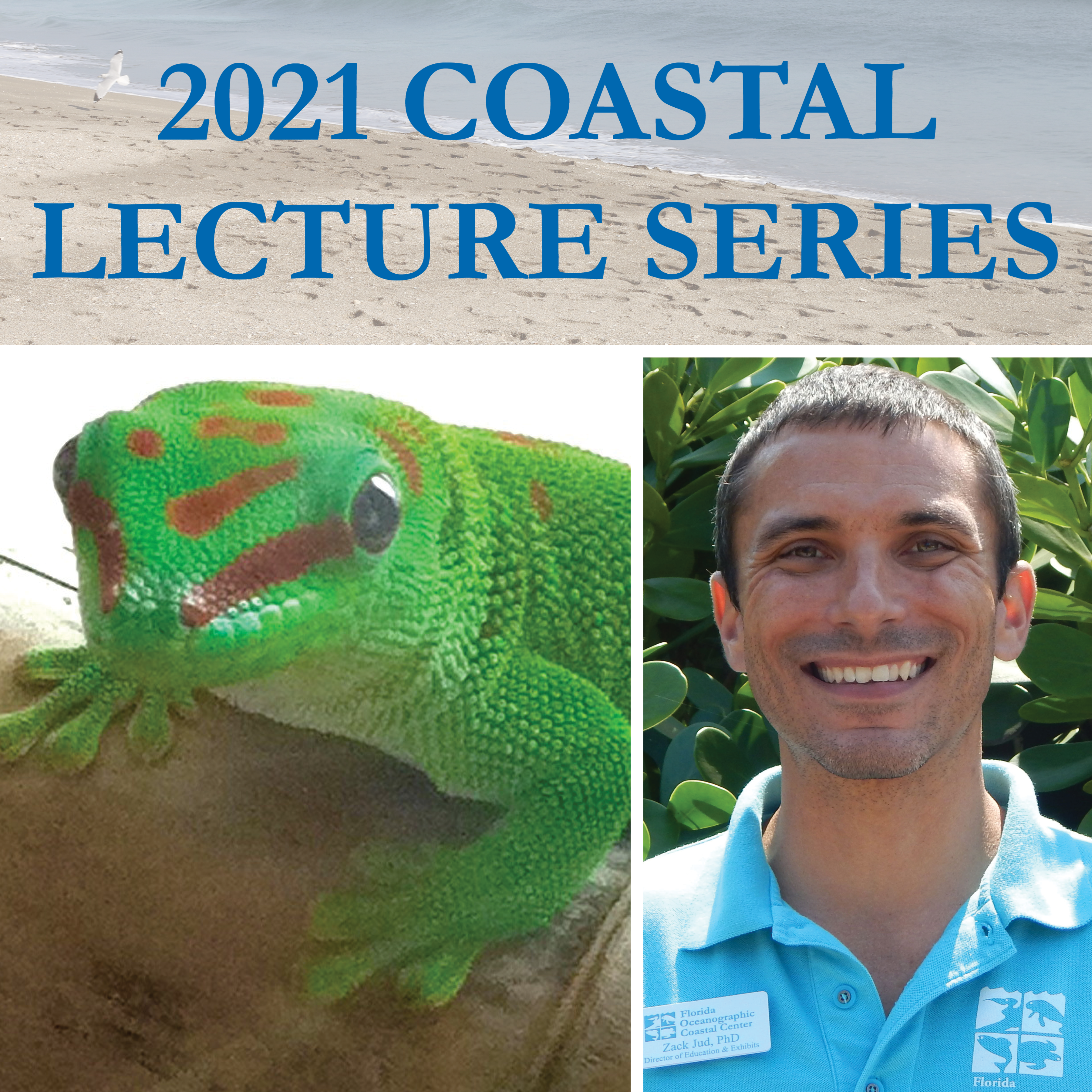 Florida's Invasive Reptiles and Amphibians
Dr. Zack Jud, Director of Education, Florida Oceanographic Society
Although invasive pythons make for good front-page news, Florida's issues with invasive reptiles and amphibians are much more complex.  Find out what a state with more introduced reptile and amphibian species than anywhere else on earth – including some species that may surprise you – can teach us about global invasions.
This is a free, ZOOM-based lecture. Space is limited and preregistration is required. 
Join us every Tuesday evening, from January 5th through March 9th, as we use Zoom to stream world-class live lectures right into the comfort of your home.  These free lectures will keep you connected with science and the environment, even though COVID-19 has temporarily suspended our traditional in-person get togethers.  You will experience the same fantastic caliber of speakers that you've come to expect from the Coastal Lecture Series, but without the added risk of gathering in a social setting.  Last year's Coastal Lecture Series broke our all-time attendance record, with more than 1,700 guests in attendance.  By using technology to reach a broader audience, we hope to see even more of you as regulars in our "virtual audience" this year.
Event Details
Dr. Zack Jud, Director of Education

772-225-0505 ext. 113 | zjud@floridaocean.org