About the Event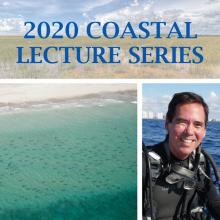 The Boys are Back in Town: Seasonal Aggregations of Blacktip Sharks in Southeast Florida
Every winter, thousands of blacktip sharks migrate to coastal waters in south Florida.  While it's not uncommon to see these sharks leaping and spinning in the air just off our beaches, the reason they choose to winter in our part of Florida is the focus of much scientific research.  See how scientists are tracking the movements of these important predators, and how climate change may affect their migratory patterns.
Dr. Stephen Kajiura, Professor, Florida Atlantic University
We encourage you to arrive early as space is limited to the first 250 attendees. 
Event Details
Blake Library
2351 SE Monterey Rd, Stuart, FL 34996, Stuart, Florida 34996
Florida Oceanographic Society

772-225-0505 | info@floridaocean.org