About the Event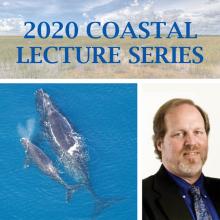 Light in the Sea: Extremes of Vision in Marine Giants
Did you know that Tarpon see in color far better than people do, while right whales cannot see color at all and may be blind in bright light?  Some of the most charismatic marine megafauna - giants of the sea - are shedding new light on the mechanisms of vision in animals and people.  See how vision in large marine animals differs from human vision, and how insights into marine vision may help us understand visual disorders in humans.
Dr. Michael Grace, Professor Emeritus, Florida Institute of Technology
We encourage you to arrive early as space is limited to the first 250 attendees. 
Event Details
Blake Library
2351 SE Monterey Rd, Stuart, FL 34996, Stuart, Florida 34996
Florida Oceanographic Society

772-225-0505 | info@floridaocean.org