About the Event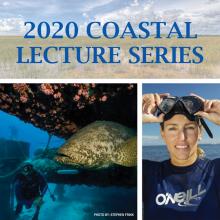 The Oceans' Oddest Creatures and Why They Matter
Dive in to learn more about some of the oceans' weirdest, wackiest, most wonderful – and most important – creatures.  Laugh while you learn about strange and fascinating organisms, their bizarre lifestyles, and why marine species are critical to both the ocean and human society.  Based on the book Sex, Drugs, and Sea Slime, this talk takes an entertaining look at marine biodiversity, its relevance to the average person, and why ocean life is now at risk.
Dr. Ellen Prager, Internationally Recognized Marine Scientist and Author
We encourage you to arrive early as space is limited to the first 250 attendees. 
Event Details
Blake Library
2351 SE Monterey Rd, Stuart, FL 34996, Stuart, Florida 34996
Florida Oceanographic Society

772-225-0505 | info@floridaocean.org