About the Event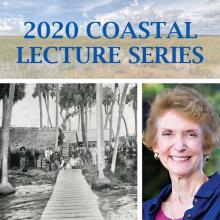 Images Documenting the History of Hutchinson Island
Our island paradise has seen many changes over the last 100+ years.  Step back in time to see what Hutchinson Island looked like before condominiums replaced oak hammocks, as viewed through the eyes of Sandy's personal collection of incredible historical photos and gifted storytelling.
Sandy Thurlow, Noted Author and Historian
We encourage you to arrive early as space is limited to the first 250 attendees. 
Event Details
Blake Library
2351 SE Monterey Rd, Stuart, FL 34996, Stuart, Florida 34996
772-225-0505 | info@floridaocean.org