About the Event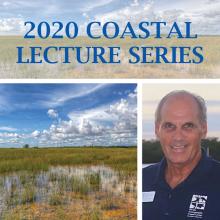 Hope for Healthier Waters in the Sunshine State: Update 2019
Get caught up on the current health of our local waterways, and see how larger efforts to restore the Everglades are progressing.  Florida's waters have faced a few difficult years in a row, but 2019 was different.  Positive changes in the management of Lake Okeechobee resulted in cleaner waters in our coastal estuaries this summer.  Florida's voters have asked for healthier water, and we're finally seeing movement in the right direction. 
Mark Perry, Executive Director, Florida Oceanographic Society
We encourage you to arrive early as space is limited to the first 250 attendees. 
Event Details
Blake Library
2351 SE Monterey Rd, Stuart, FL 34996, Stuart, Florida 34996
772-2250-0505 | info@floridaocean.org