Volunteer Melinda Adkins Walks to Work!
          Abundant in positive energy, volunteer Melinda Adkins is always ready to lend a hand at Florida Oceanographic! Whether the occasion is an oyster shell bagging, seagrass event, mangrove propagule planting, or beach clean-up, she consistently arrives to volunteer with enthusiasm and fervor. Melinda conveniently lives just down the road from the Coastal Center and frequently enjoys a pleasant walk as her commute.
          Melinda first learned of Florida Oceanographic while visiting Stuart on vacation. After she retired in July 2018, Melinda and her husband moved cross-country from Minnesota to the Treasure Coast. Remembering how much they enjoyed Florida Oceanographic during their first visit, they purchased a family membership and regularly hiked the nature trail to take breaks from unpacking. Living so close to the Coastal Center gave Melinda the opportunity to quickly become acquainted with the organization's mission and staff.
          In addition to visiting the Coastal Center, Melinda participated in beach walks and beach clean-ups. Being new to the area, she was passionate in learning about and caring for her new neighborhood in Hutchinson Island! She enjoyed educating herself about Florida environments and how she could actively take action to restore habitats. "The more things I did, the more I wanted to learn," Melinda exclaimed, "it was fascinating!" Melinda increased her involvement with Florida Oceanographic and officially became a volunteer just under a year ago. She began Exhibit Guide training last summer and thrives in the position, enthusiastically sharing her new knowledge with others!
          Melinda has already given over 120 hours of volunteer service to Florida Oceanographic! When asked about her favorite aspect of volunteering, Melinda quickly replied, "It's the people!" She values the supportive community found in serving alongside interns, staff, and other volunteers. When not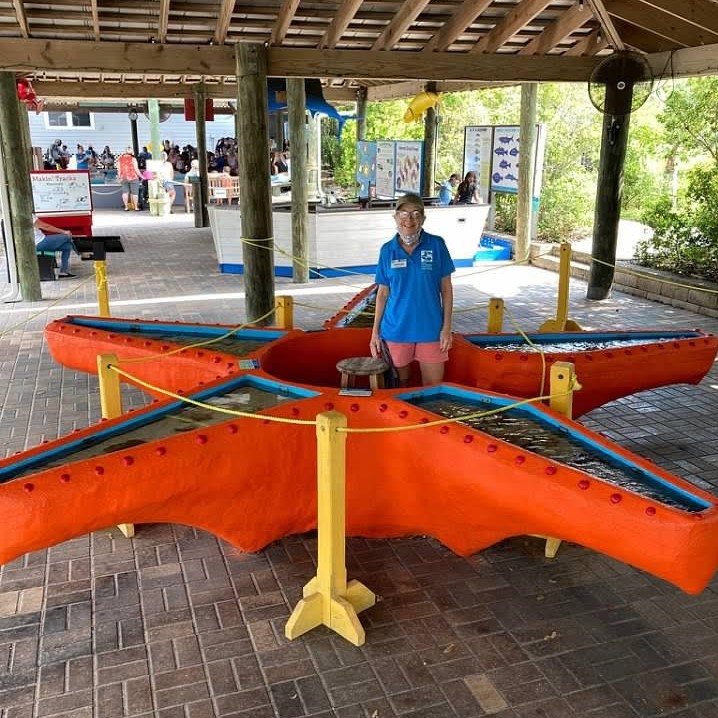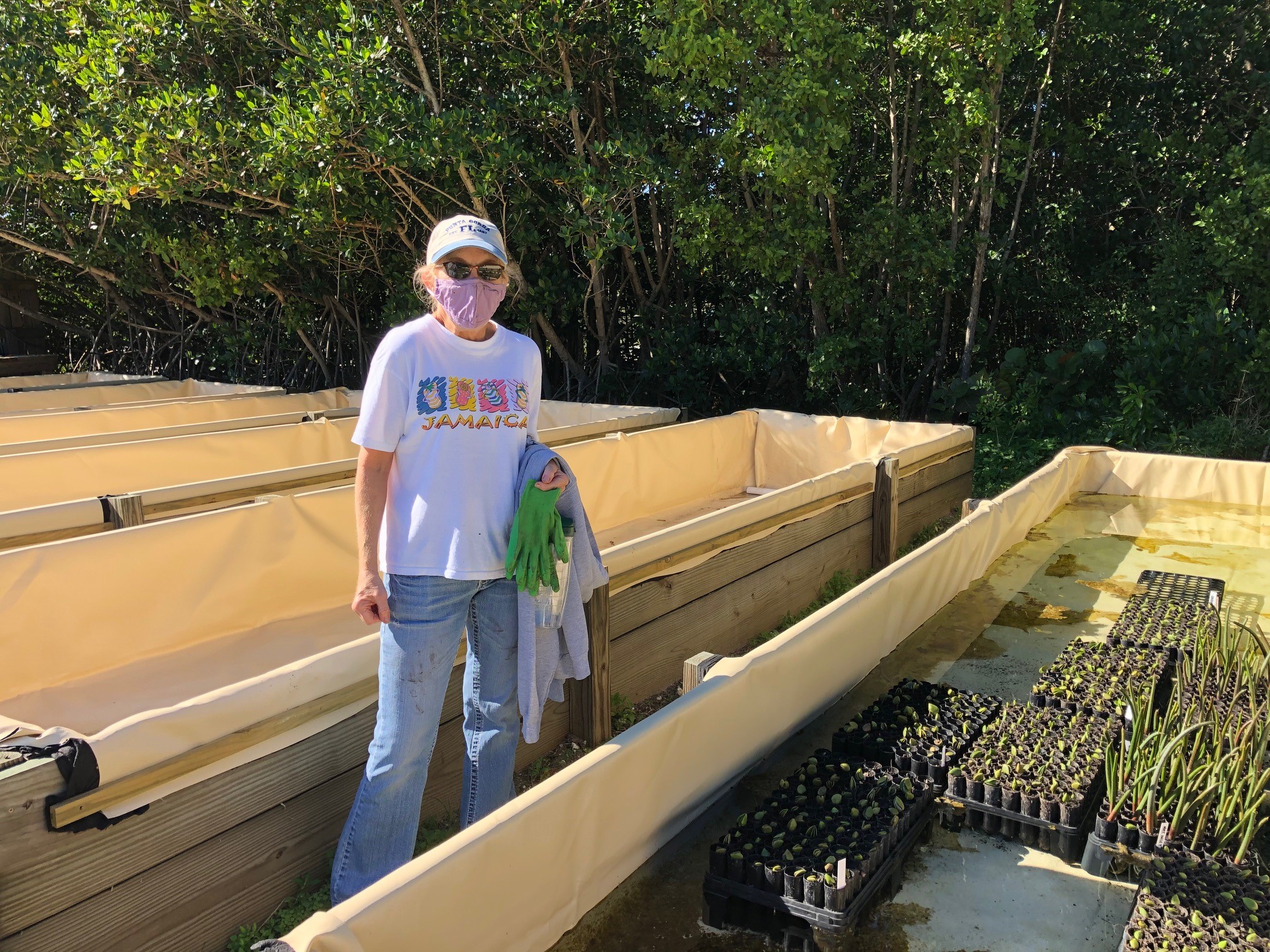 at Florida Oceanographic, Melinda enjoys traveling to visit her family and making afghans for children in need through Project Linus of Martin and St. Lucie County. She brings positivity and joy with her everywhere she goes!
Melinda Adkins Snapshot
Family Life: Raised 2 sons with her husband and now also has 2 daughters-in-law and 4 grandchildren!
Fav Eats: Conchy Joe's, Philly Down South
Pets: Two cats, named Puff and Stuff
Hobbies: Walking, traveling, making afghans