School Science Project is Catalyst for Volunteer Cary Vocelka
When Cary Vocelka's daughter Alyssa needed a science project for middle school, he suggested water testing from their home dock. Fast forward 15 years to today: Alyssa has graduated from University of Florida, married, and moved to Tampa, and Cary has consistently continued with monthly water testing. He's given over 800 hours of service as a Florida Oceanographic Society volunteer.
"Water has always interested me, and Alyssa was excited to become a water testing volunteer," says Cary. "While she was in middle and high school, we would pick a different volunteer project for Florida Oceanographic each year. We live on a creek that flows into the St. Lucie River, and for a while we were able to raise oysters. After she graduated, I decided to continue with water testing."Cary grew up in Chicago, Illinois. He earned a degree in environmental sciences at the Florida Institute of Technology in Jensen Beach and loved Florida so much he decided to stay. Cary has worked for Henkel, a global chemical and consumer goods corporation, for more than 34 years.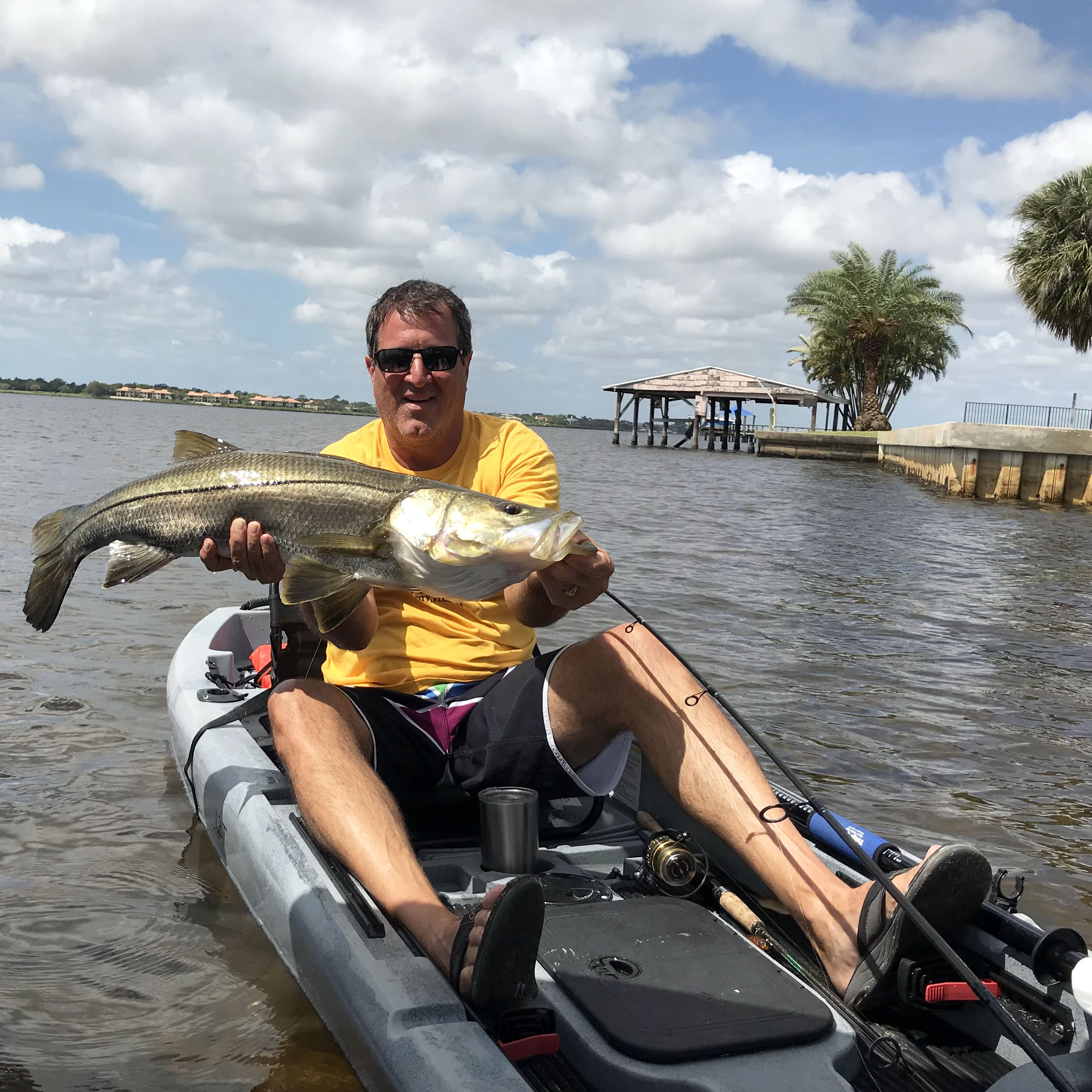 He is the Director of Americas Head Printed Electronics, a business unit within Henkel that prints electronics onto various substrates. Printed electronics have a wide variety of applications, from the touchpad controls on washing machines and in automobiles to medical devices. Recently Henkel has been involved in producing a sensor patch that COVID-19 patients wear at home that connects to the internet to send patients' vital sign data to their doctor.
A big fan of the outdoors, Cary likes surfing, and fishing from his kayak. He's caught some beautiful snook near his dock in the waters he tests each month. He and his wife Sophia love live music, everything from bluegrass and blues to American folk. They recently purchased an RV so they can travel to music festivals around the country. Their terrier mix Cookie may be invited to come along.
"I hope that data water quality testers like myself contribute can help inform proper decision-making about the ongoing discharges from Lake Okeechobee," says Cary. "We need to be doing everything we can to promote a healthier estuary system."
Cary Vocelka Snapshot
Born in: Chicago, IL
Pearl anniversary: Celebrating 30 years of marriage with Sophia
Hobbies: Fishing, snowboarding, cooking
Good eats: 11 Maple Street in Jensen Beach, District Table & Bar in Stuart
Fav flicks: Quentin Tarantino films