Oyster reefs are an integral part of a healthy estuary. Oysters filter and clean the surrounding water and provide critical habitat for a wide variety of species including fish, crabs, birds, and other filter feeding organisms. In addition, oyster reefs provide storm protection and prevent erosion for coastal ecosystems, shorelines and waterfront communities.
Unfortunately, the Indian River Lagoon and St Lucie Estuary has seen a decline in oyster reefs with over 250 acres lost since the 1940's due to an increase in urbanization and freshwater discharge. To mitigate the loss of oyster reefs in our area, our research team has been deploying oyster shell as habitat for baby oysters (spat) through our FLOOR program.
To supplement the growth of oysters on our restored reefs, we collect wild-caught spat and partner with community volunteers to foster them through our oyster gardening program. Oyster gardening helps to protect young oysters from predators and competition, and can then be returned to our locally restored reefs as stable adults.
The success of the Oyster Gardening Program is dependent on volunteer oyster foster parents. Interested in becoming a volunteer with any of oyster restoration programs? Check out our volunteer page. Email Sarah Cole for more information about our oyster gardening program.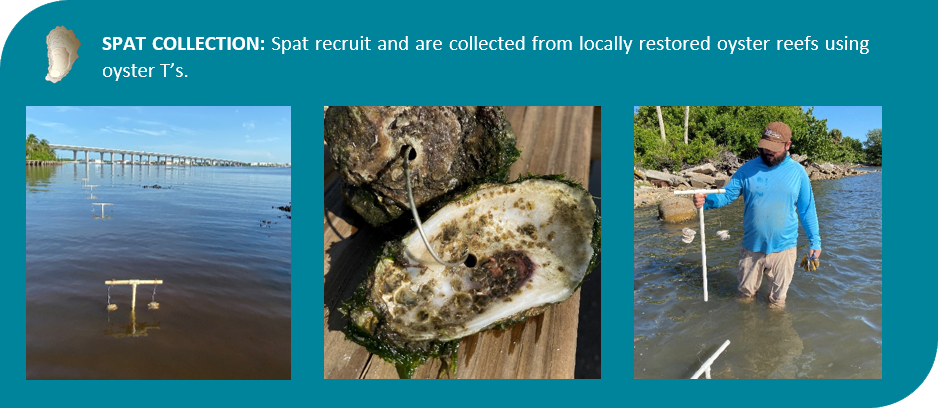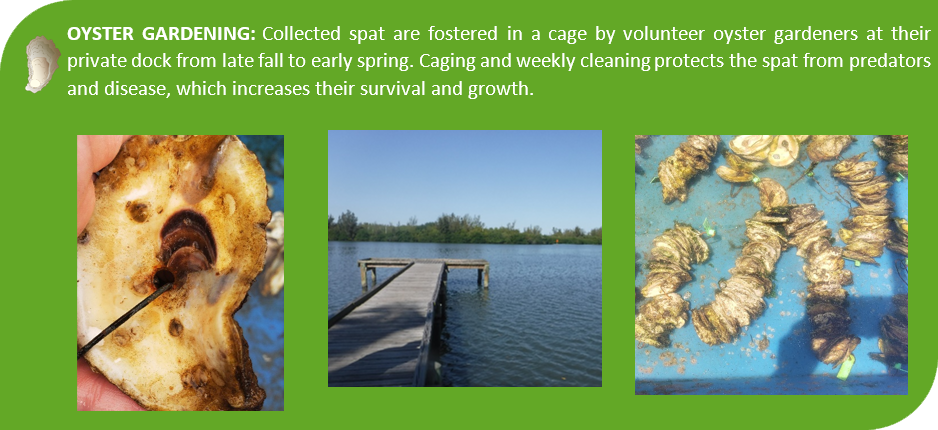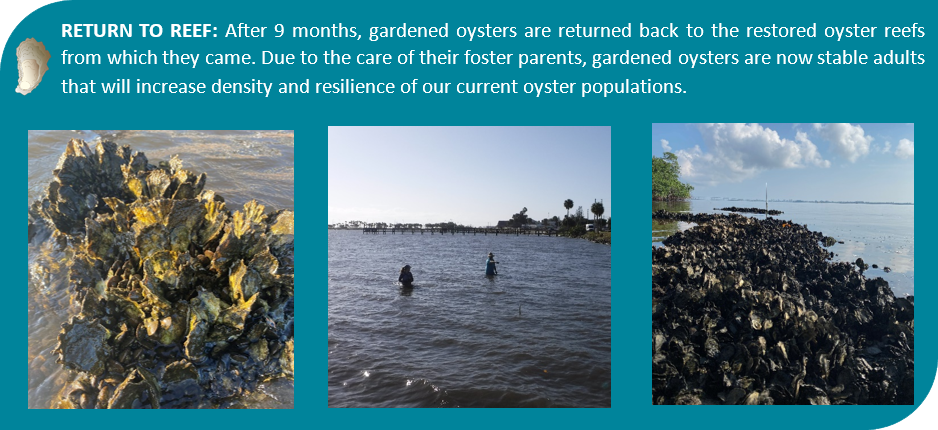 Participating Institutions