The Indian River Lagoon has experienced an increase in urbanization and freshwater discharge, which has led to an increase in algal blooms, subsequently decreasing oyster reefs and seagrass beds. To combat these changes, we will be launching a Living Docks and Oyster Gardening program to help restore our local waterways, improving biodiversity with these simple restoration tools.
A Living Dock consists of 6 - 10 mats made from aquaculture grade mesh, with 60 - 80 dried oyster shells, which are then attached to dock pilings. The chemical composition in the shells attracts oysters, as well as other bivalves through chemical cues, and acts as natural habitat for filter-feeding organisms to settle on. In return, these communities will attract larger organisms such as fish, dolphins, and turtles, creating a diverse ecosystem.
Oyster gardening is another restoration tool to improve water quality and enhance oyster reefs by protecting young oysters from predators and competition. A portion of the Living Docks will be paired with oyster gardening to see how overall water quality is impacted by the presence of both. Spat (baby oysters) will be grown off of docks for about 9 months before being returned to our locally restored reefs as stable adults.
With your help, this project will use existing docks to promote restoration of natural filter feeding communities, thus improving water quality.
The Living Docks and Oyster Gardening Project at Florida Oceanographic is a collaboration with Florida Tech! We are looking for homeowners and local residents with personal or private docks to help improve water quality in the St. Lucie Estuary and Indian River Lagoon.
Do you own or have access to a private dock in the St. Lucie Estuary or Southern Indian River Lagoon? Are you interested in helping restore the lagoon? Do you want to increase biodiversity of marine animals in your backyard? If you answered yes to all of these questions, please fill out the following form to join our program. We hope to work with you in the future!
Watch Water Ambassador Lunch and Learn Webinar: Living Docks & Oyster Gardening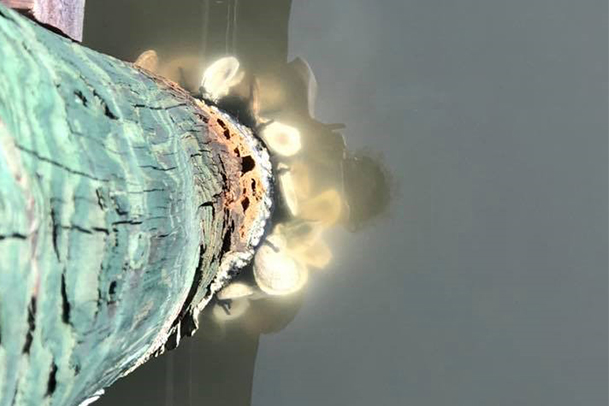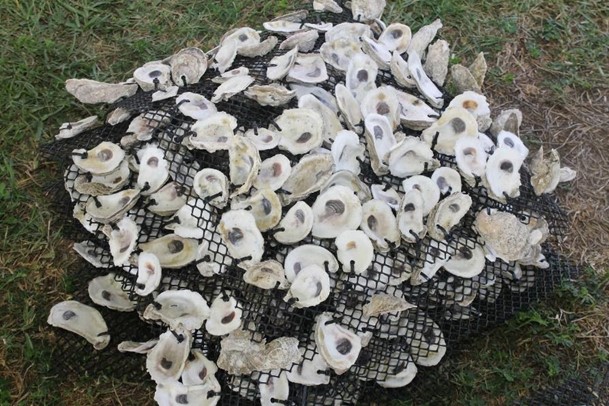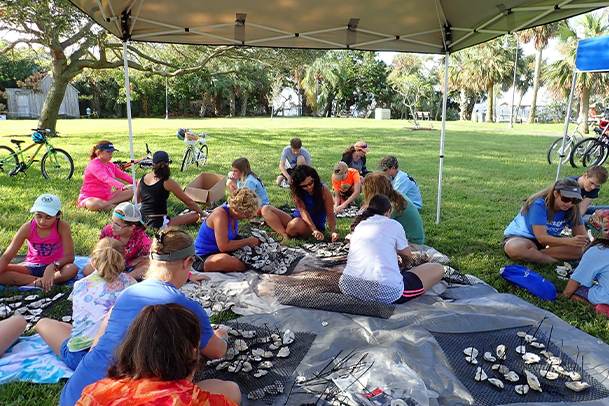 Participating Institutions