Meet Jennifer Studebaker, the Volunteer behind Our Volunteer Spotlights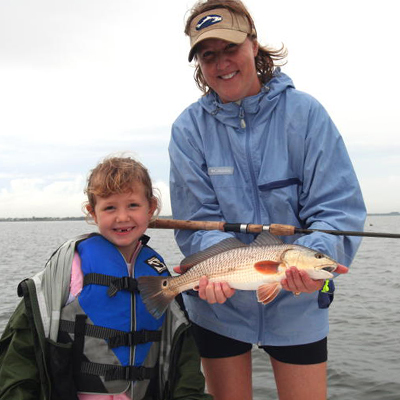 If you are subscribed to our monthly newsletter then you will probably agree that the volunteer spotlight is always fun and interesting to read! It's amazing to learn about the unique lives that our volunteers lead outside of the Florida Oceanographic Coastal Center. What you may not know is that we have a volunteer who writes all of those spotlights, and her name is Jennifer Studebaker.
Jennifer grew up a block from Lake Michigan and as a child she enjoyed outdoor activities such as kayaking, fishing and camping. Her family would frequently vacation the Stuart area, and Jennifer's love for nature followed her during her travels to the Treasure Coast.  That is how she became acquainted with the area, and eventually the Florida Oceanographic Coastal Center.
Currently, Jennifer lives in Wisconsin and although she is unable to physically volunteer at the Florida Oceanographic Coastal Center, she still wanted to stay connected. After a discussion with the Volunteer Coordinator, the two of them were able to come up with the idea of volunteer spotlights. This job was a perfect fit for Jennifer considering her background. Around 20 years ago she started her own business as a marketer and content creator for businesses large and small. She does just about everything, from websites and advertising to copy writing. Writing was right up her alley so volunteer articles would be the perfect fit!  Jennifer's first volunteer article featured one of her close friends who volunteered at the Coastal Center, and she's been writing them for 5 years now. 
Although Jennifer still visits the area with her daughter, she would eventually like to move to Florida and live in Stuart. But for now she participates in local citizen science programs in Wisconsin, including water quality monitoring. During the summer and winter she helps to monitor the rivers around her area. However, it's safe to say that water quality testing is very different in Wisconsin than in Florida! During the winter she assists in monitoring the road salts that can find their ways into local rivers, and become toxic to wildlife. To test it, Jennifer must find a way to get her measuring instrument through the ice and into the water. Sometimes this means smashing the ice and creating a hole. She is looking forward to one day putting her experience to good use and joining our citizen science programs at the Florida Oceanographic Coastal Center.      
Jennifer Studebaker Snapshot:
Born in: Milwaukee, Wisconsin
Hobbies: Hiking, Kayaking and being a spectator for her daughter's activities
Favorite book: The Soul of an Octopus by Sy Montgomery
Favorite travel spot: Stuart, Florida