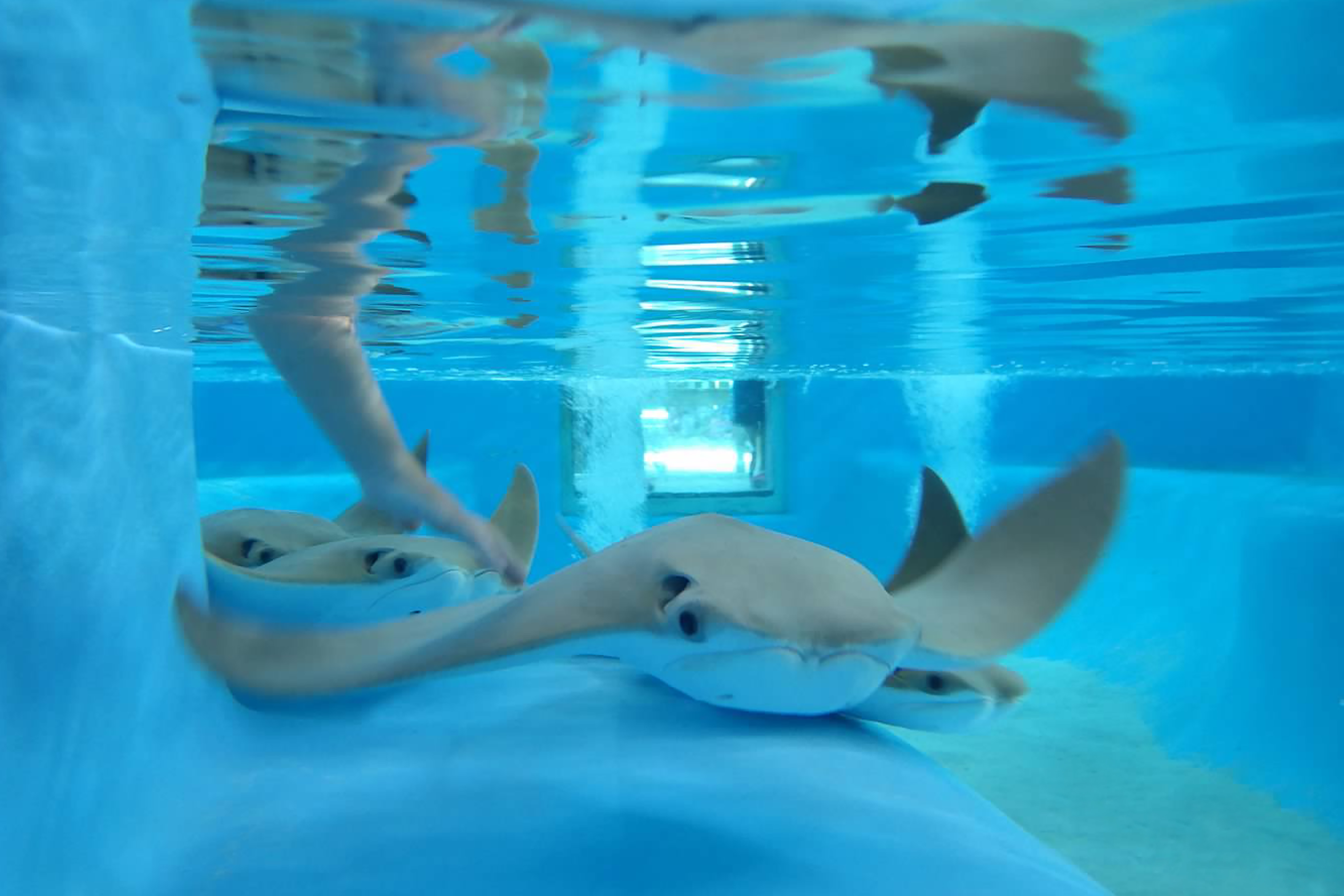 "Party with the Rays" at Florida Oceanographic
The Florida Oceanographic Coastal Center is a family-friendly facility that gives your child the chance to "Party with the Rays." Birthday party packages offer a group rate and facility rental option for families that want to celebrate their child's birthday at the Coastal Center. These party packages are geared toward children ages 2-12. 
Due to Florida's hot, buggy, and stormy summer weather, Coastal Center birthday parties are not available at this time. Birthday Party scheduling will resume this fall. You are always welcome to use the Coastal Center's picnic tables for small family gatherings on a first come, first served basis.