Ocean EcoCenter - Explore Florida's Coastal Ecosystems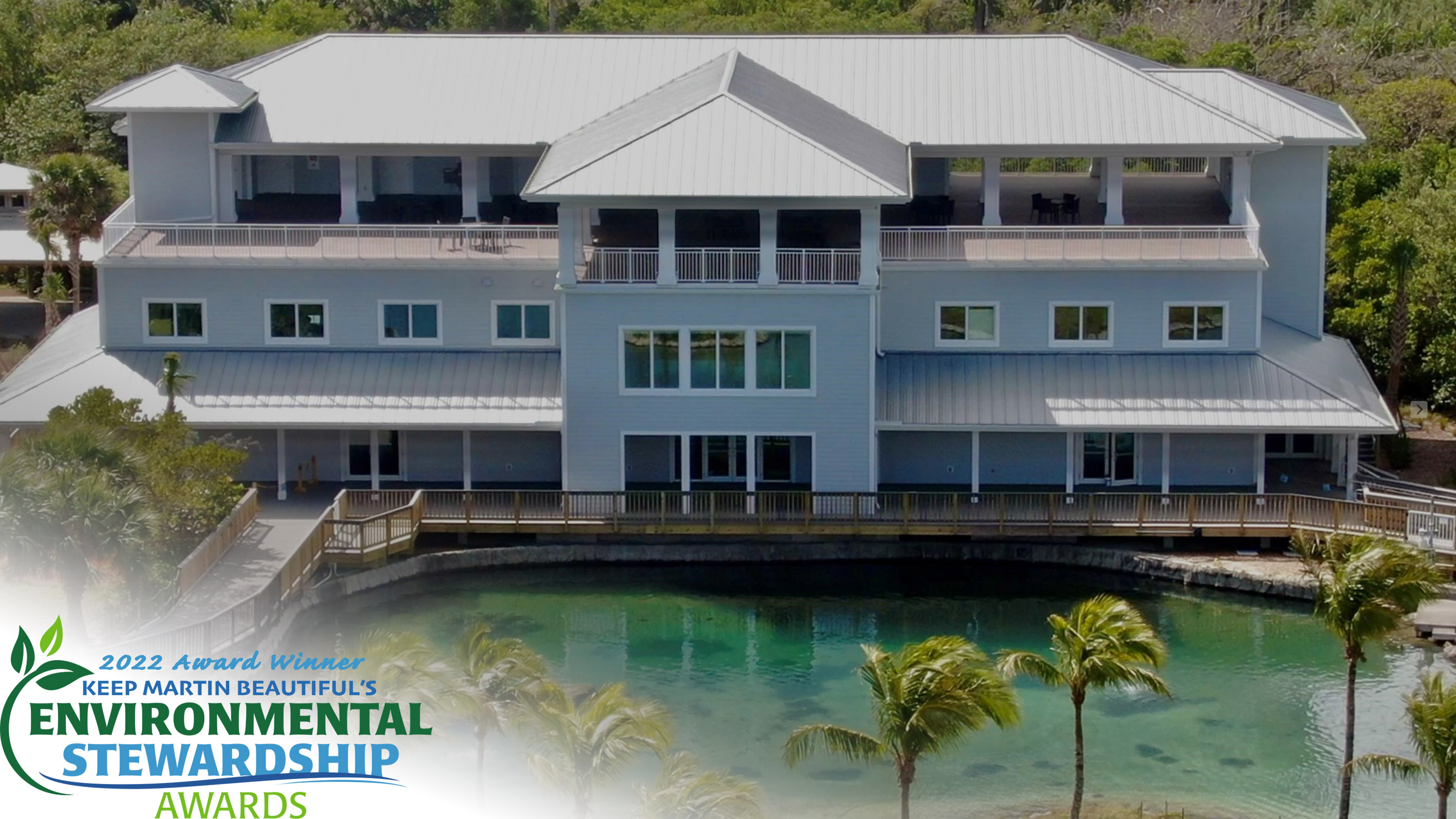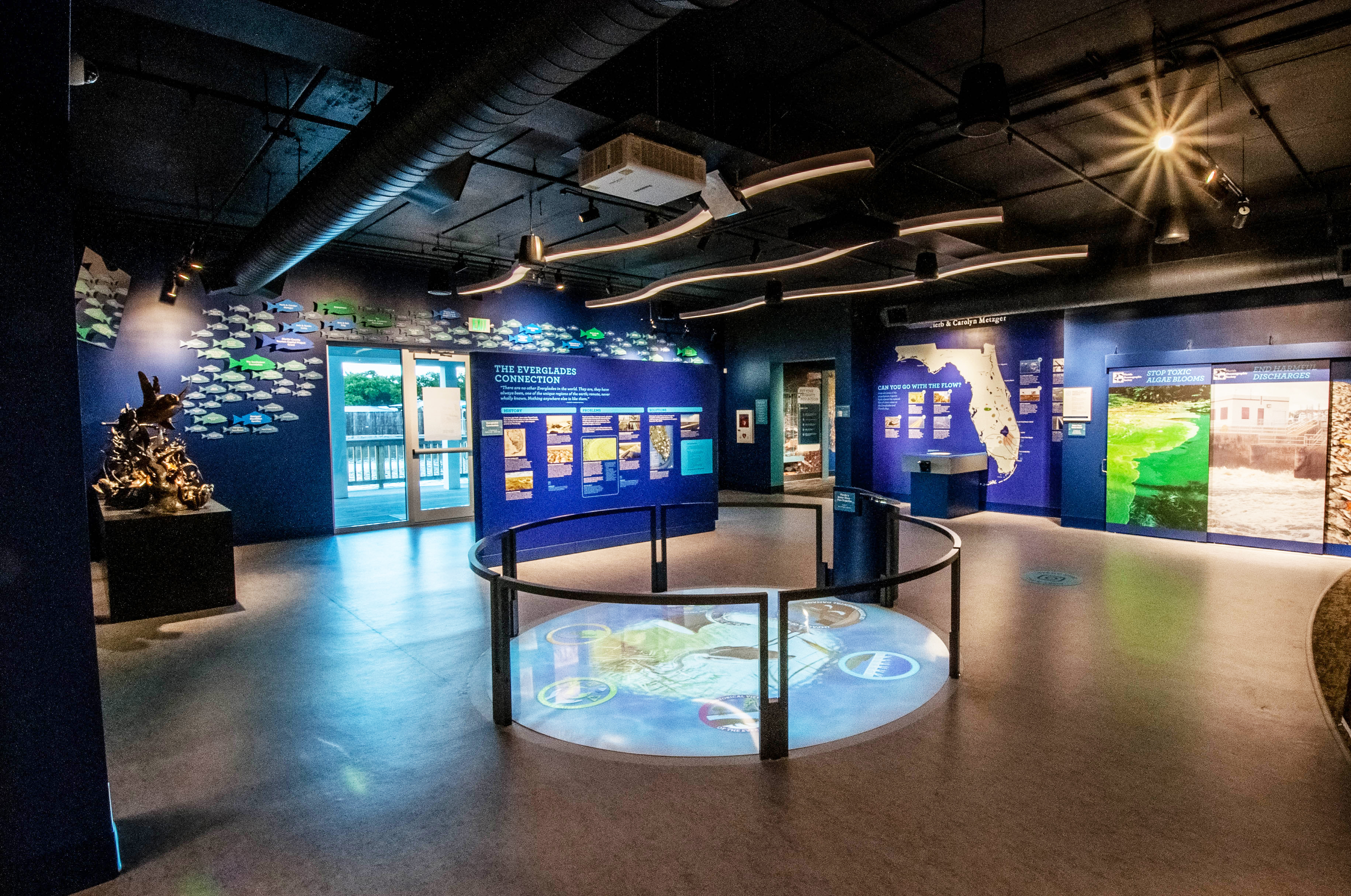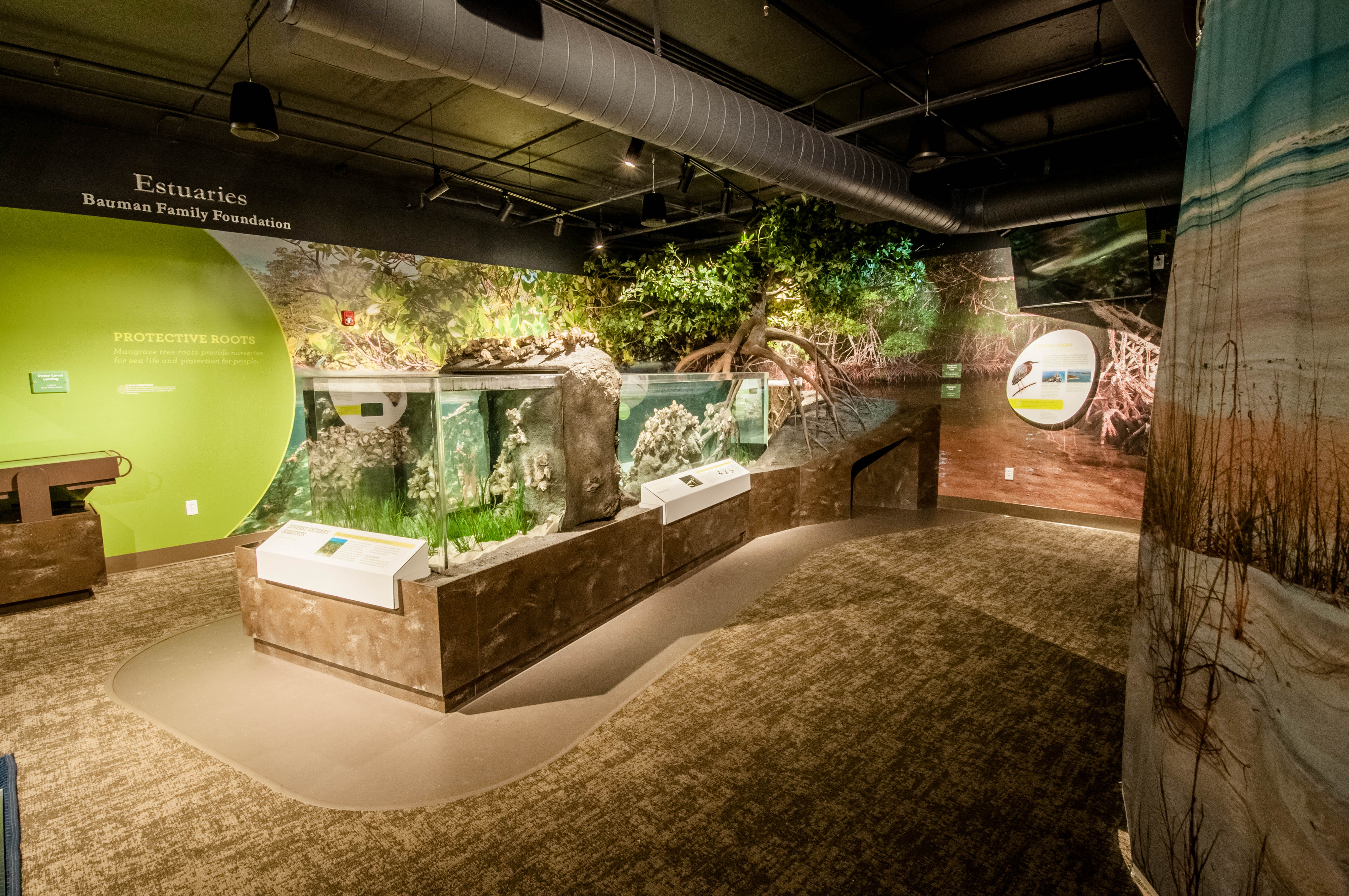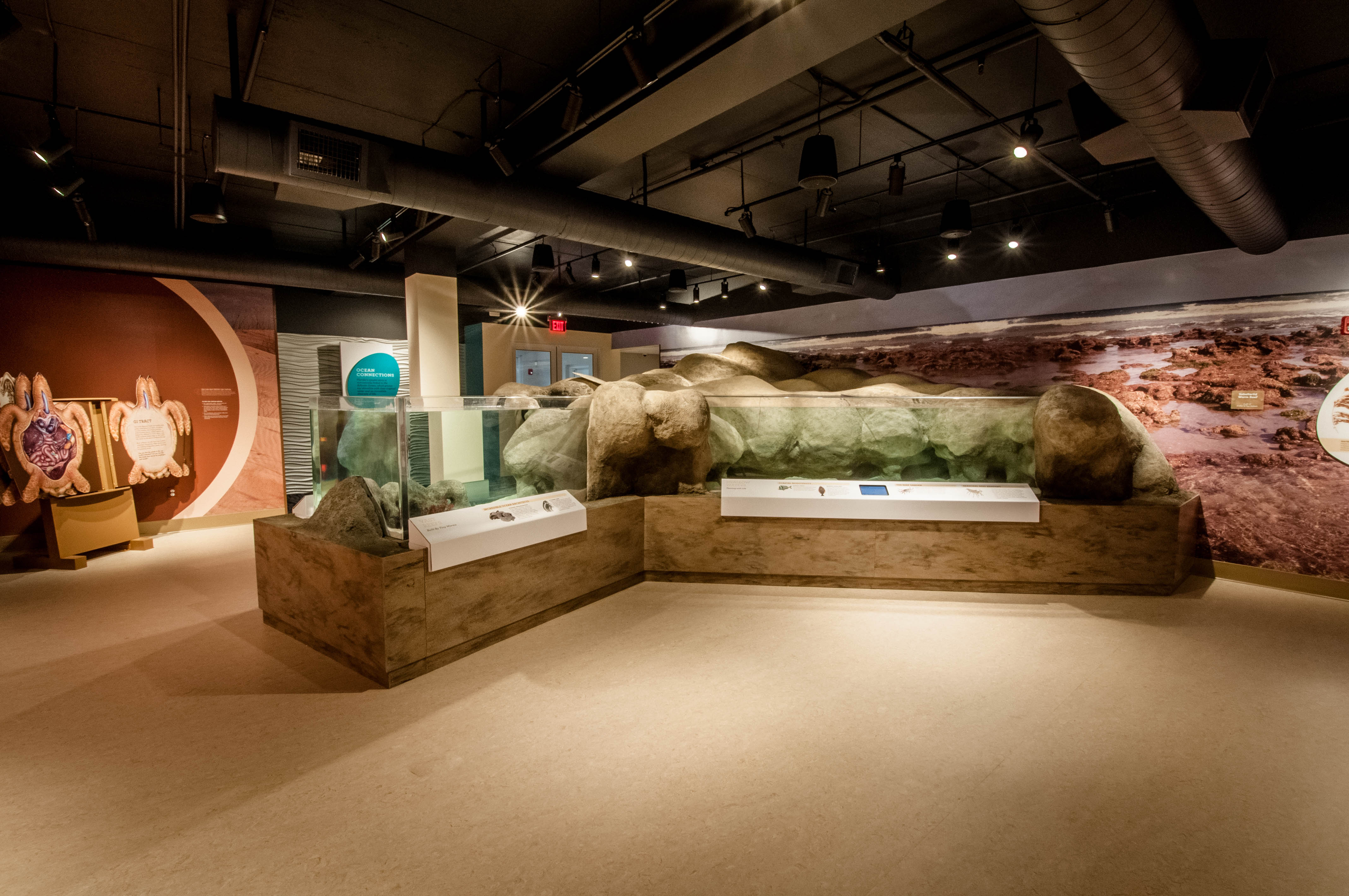 How does a baby sea turtle make it from shore to sea?
Who is responsible for managing Florida's water flows?
Why are estuaries crucial to local wildlife?
Where does trash in the ocean end up?
How can we help to send the water south?
Learn about these topics and more as you explore exhibit galleries featuring Florida's coastal ecosystems including:
Aquariums highlighting local fish and vertebrates
Educational interactives, puzzles and dioramas
Hands-on learning opportunities
Digital displays and games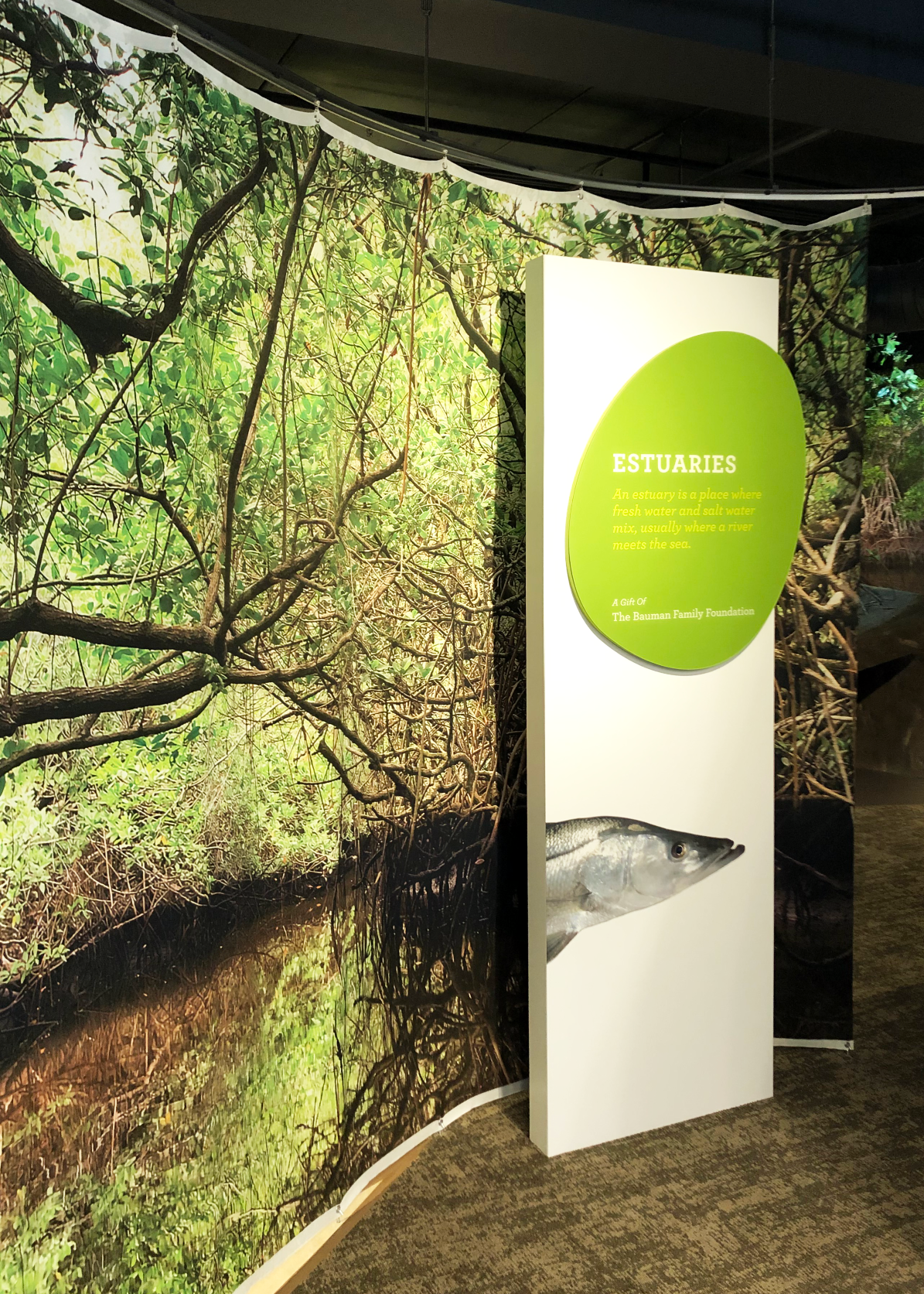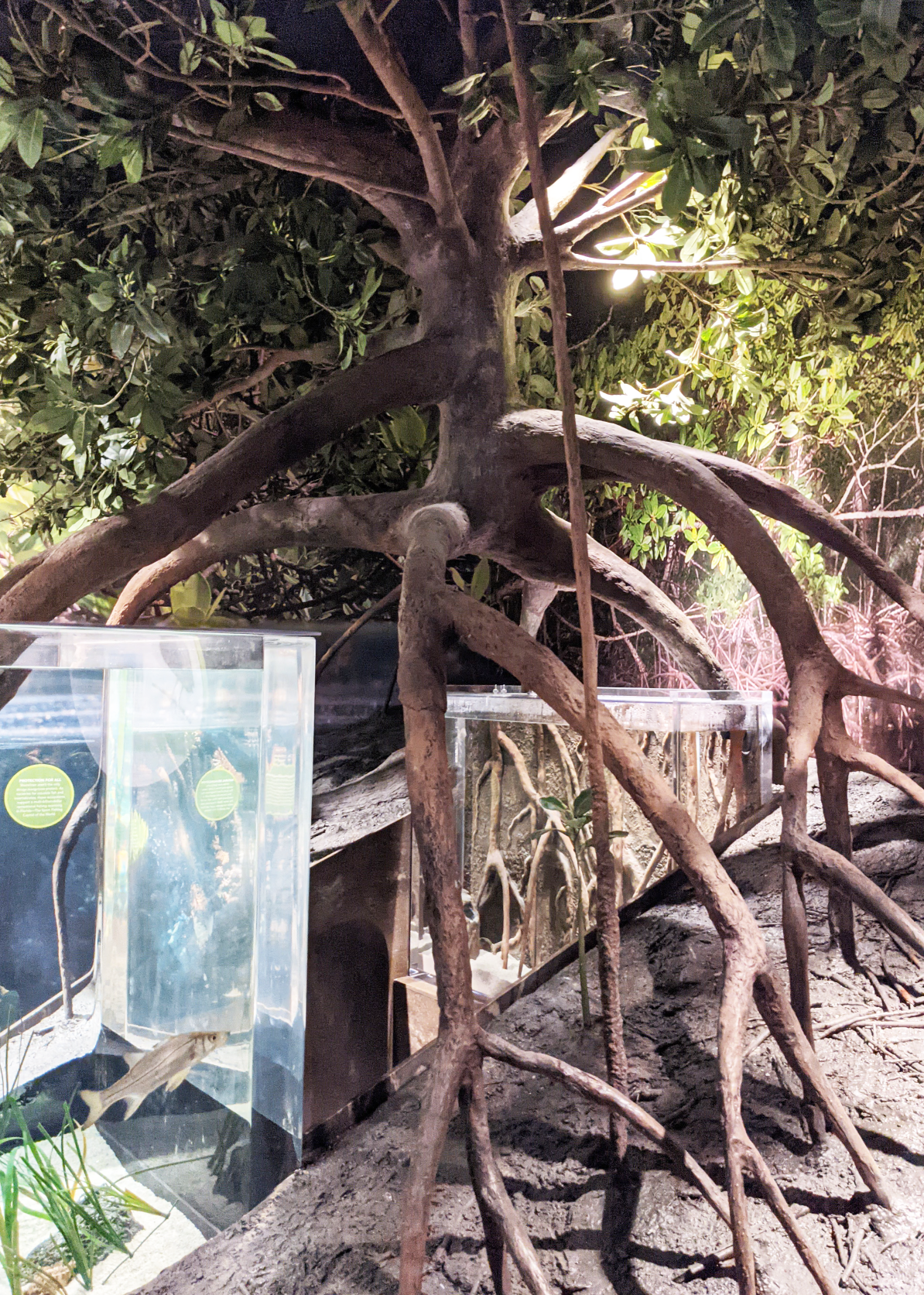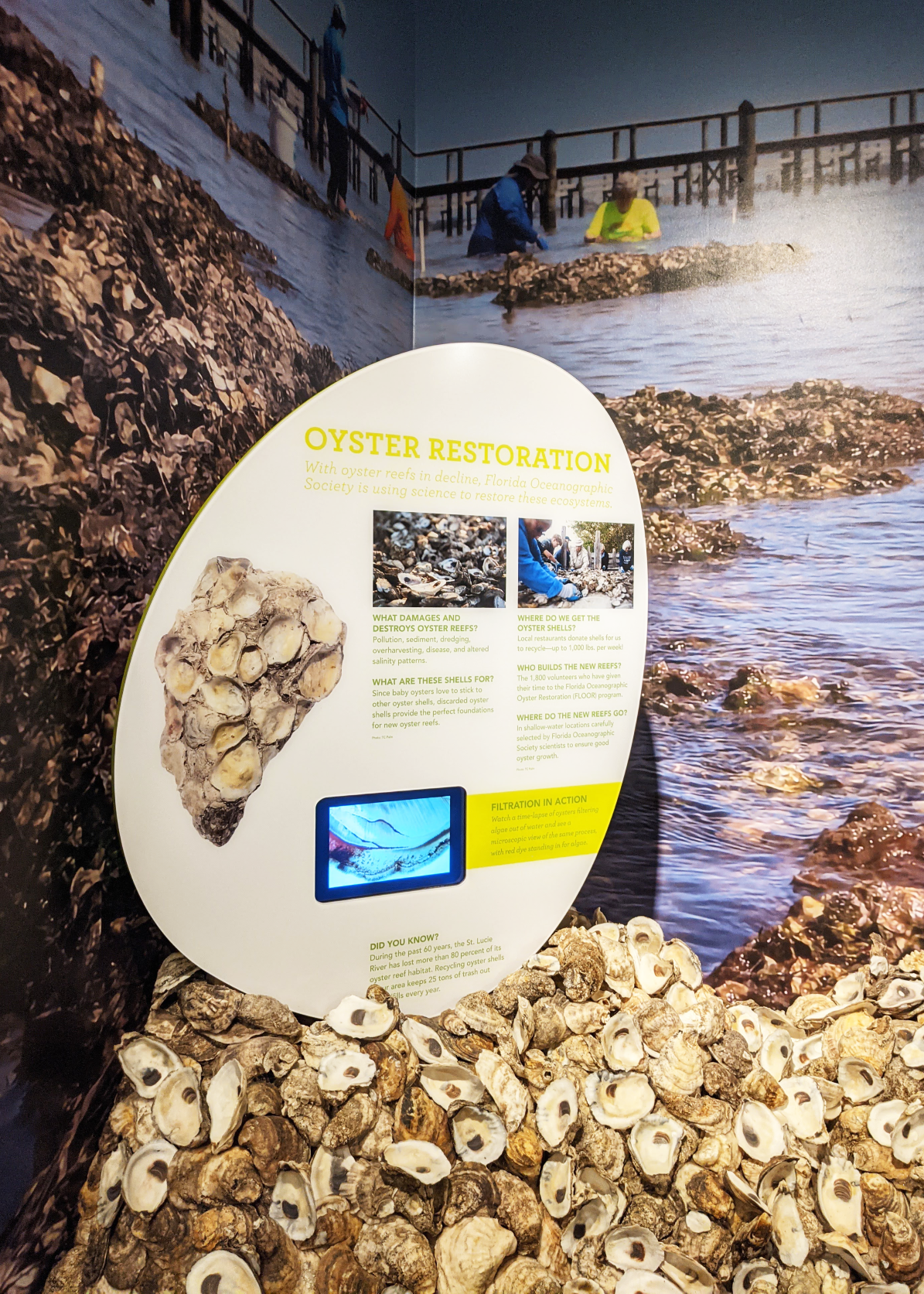 In 2018 Florida Oceanographic Society announced plans for an exciting expansion to the Coastal Center. The components of our Capital Expansion will allow us to engage our community in ways that we were unable to do before. The Ocean EcoCenter opened July 16th, 2021, and supports our continued growth, and inspires our ever-growing number of visitors to understand and protect Florida's coastal ecosystems.
We will be able to share our mission through interactive exhibits, play-based learning activities and educational programming. The Ocean EcoCenter will include a dedicated indoor classroom space and an Ocean Deck that can be used for lectures and special events. In addition to the new Ocean EcoCenter, we will be adding Lagoon Bridges that will carry visitors to the island and give them a unique point of view of our 750,000 gallon Gamefish Lagoon and the animal ambassadors that call it home.
Our Gift Shop will also be expanding from 300 sq. ft. to 1,100 sq. ft. The anticipated increase in sales will help to support our programming at the Coastal Center. Lastly, the Waterworks Exploration Zone will be an area that mixes education and fun with water-based learning. Visitors will learn more about how water moves and flows through different ecosystems in Florida.
Please contact our Development Office at 772-225-0505 x108 for more information about the expansion and ways you can contribute.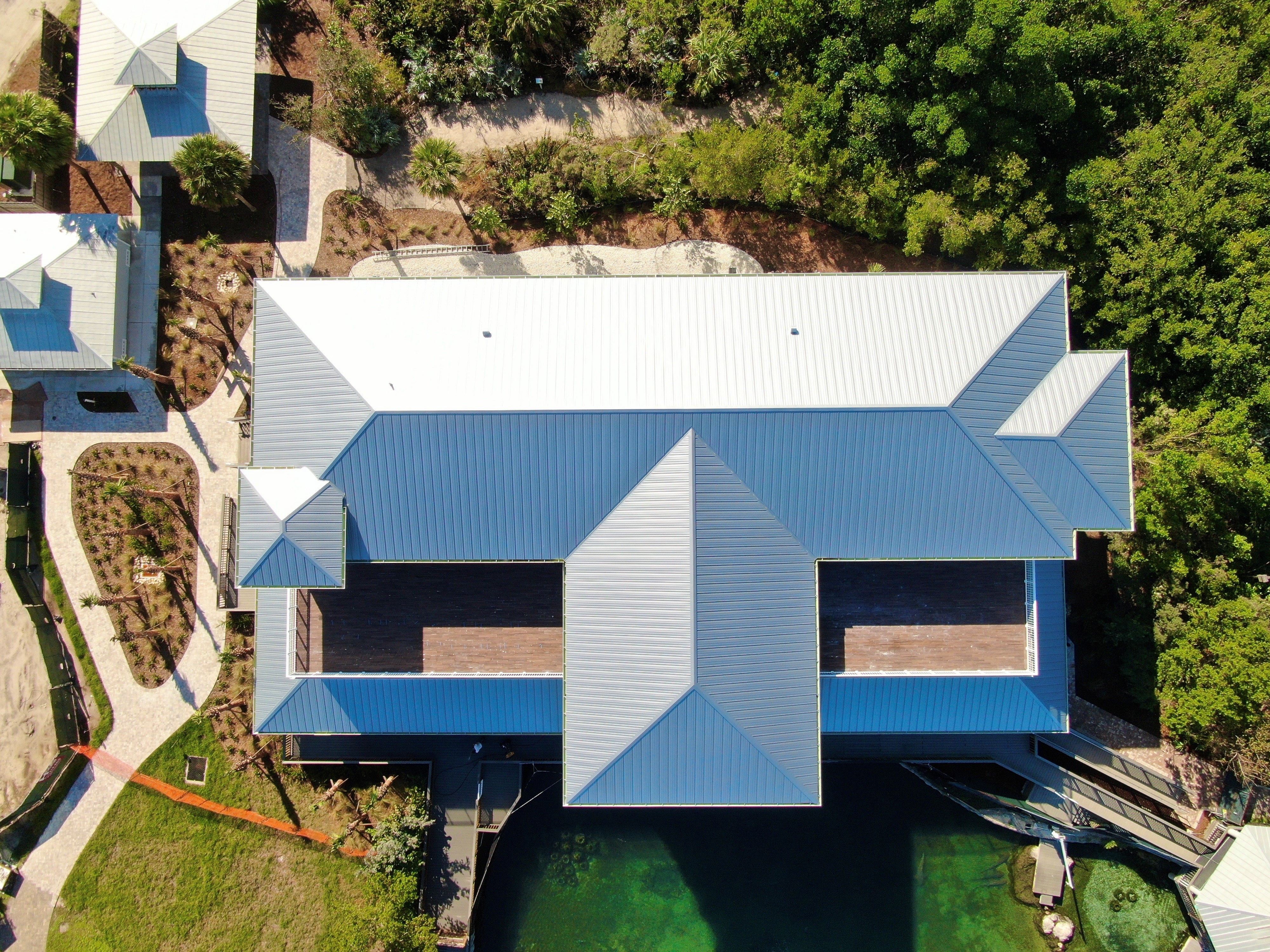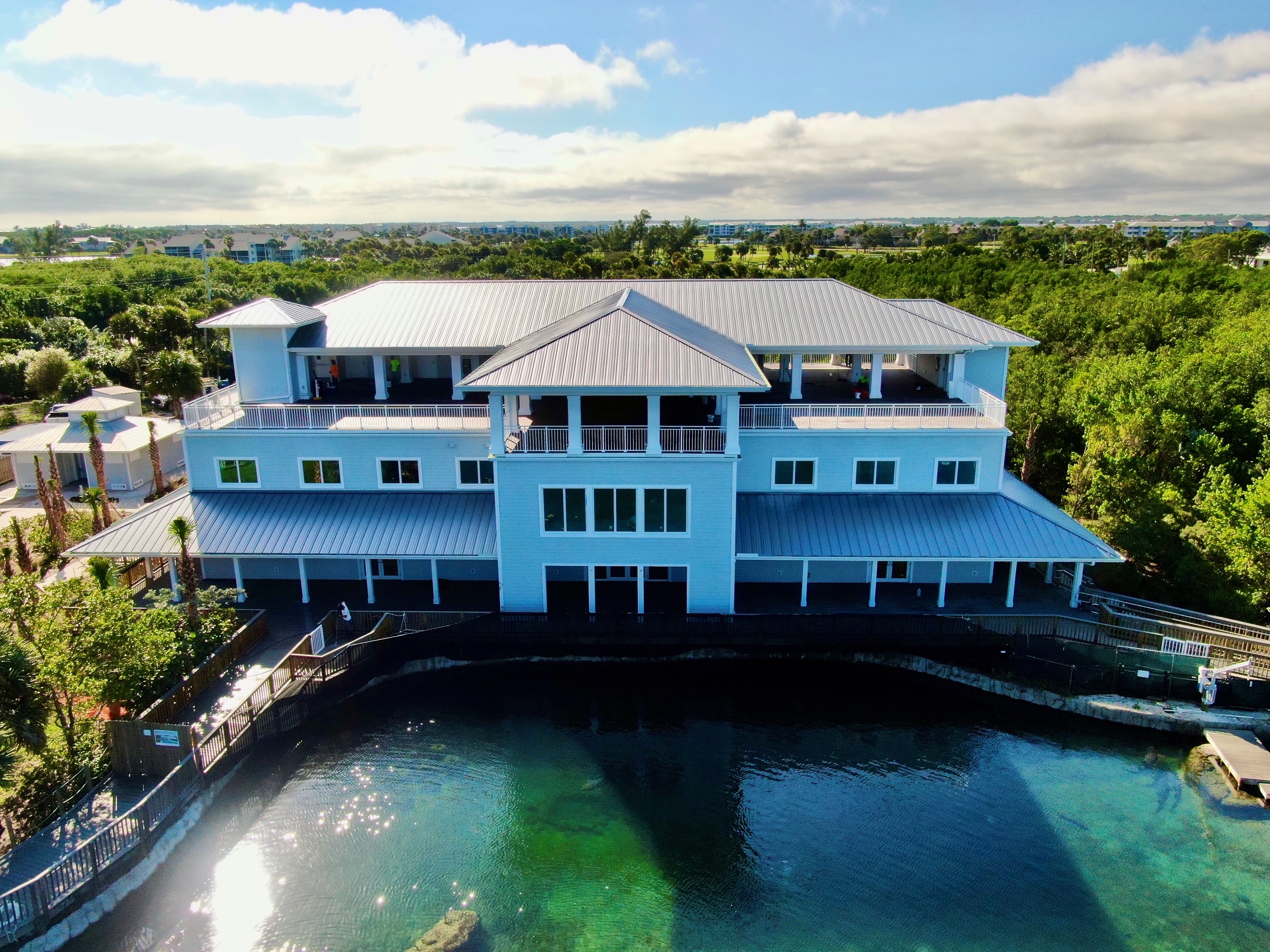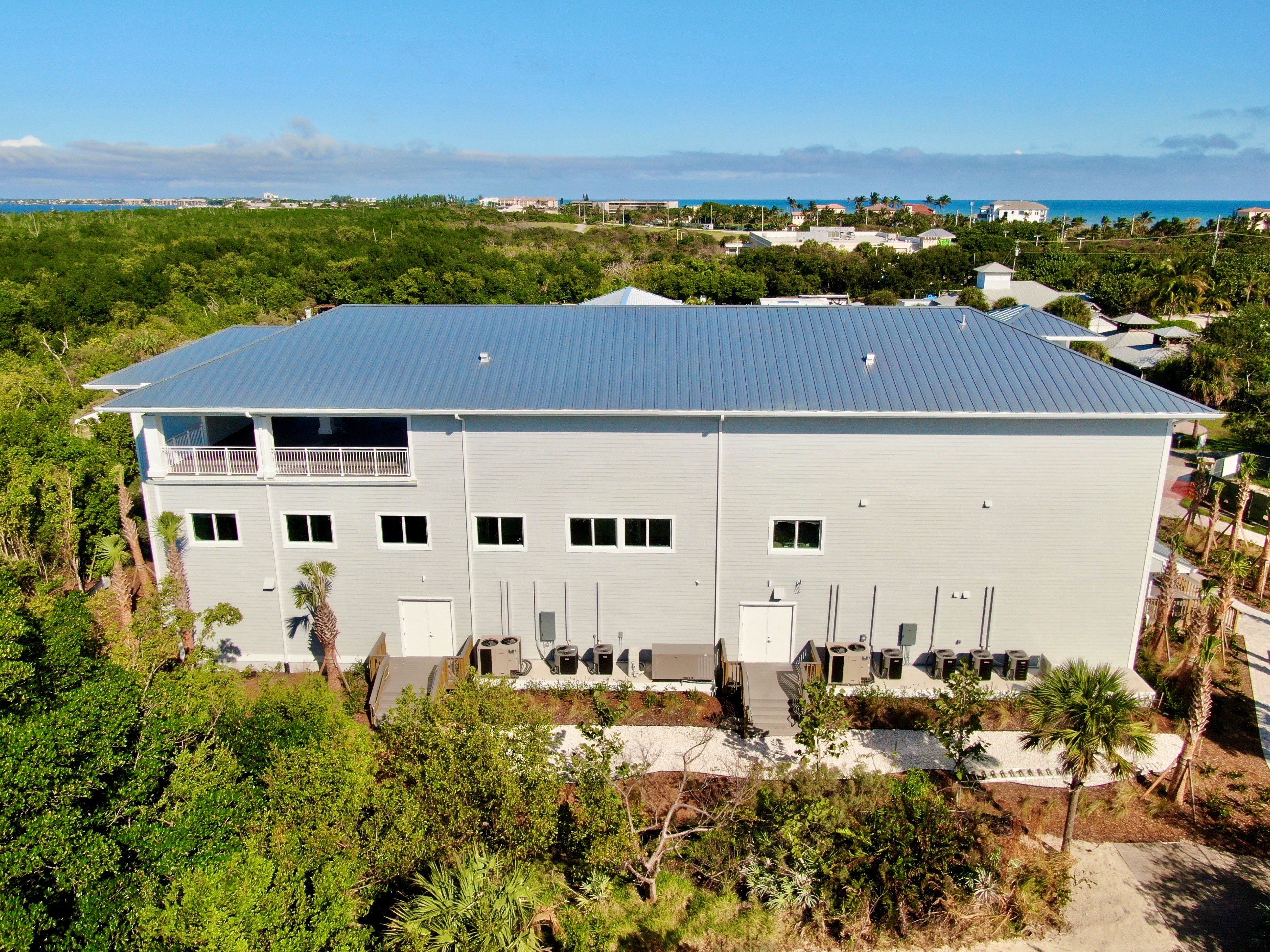 WPTV : New Ocean EcoCenter Set to Open in Martin County
WPTV Covers the UPCOMING Expansion at the Coastal Center 
Jack nICKLAUS SHOWS HIS SUPPORT
Project Updates from Mark Perry, Executive Director: 
*october 23, 2019
On October 23, Florida Oceanographic held a special groundbreaking ceremony to mark an important milestone for the upcoming OceanEco Center! We are excited to be in the beginning stages of watching the new building start to form.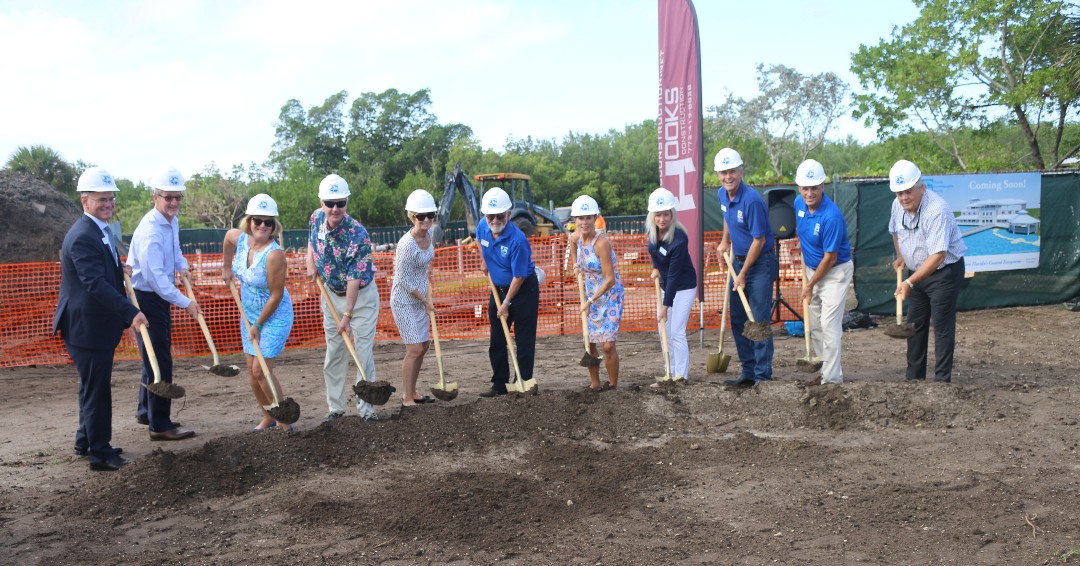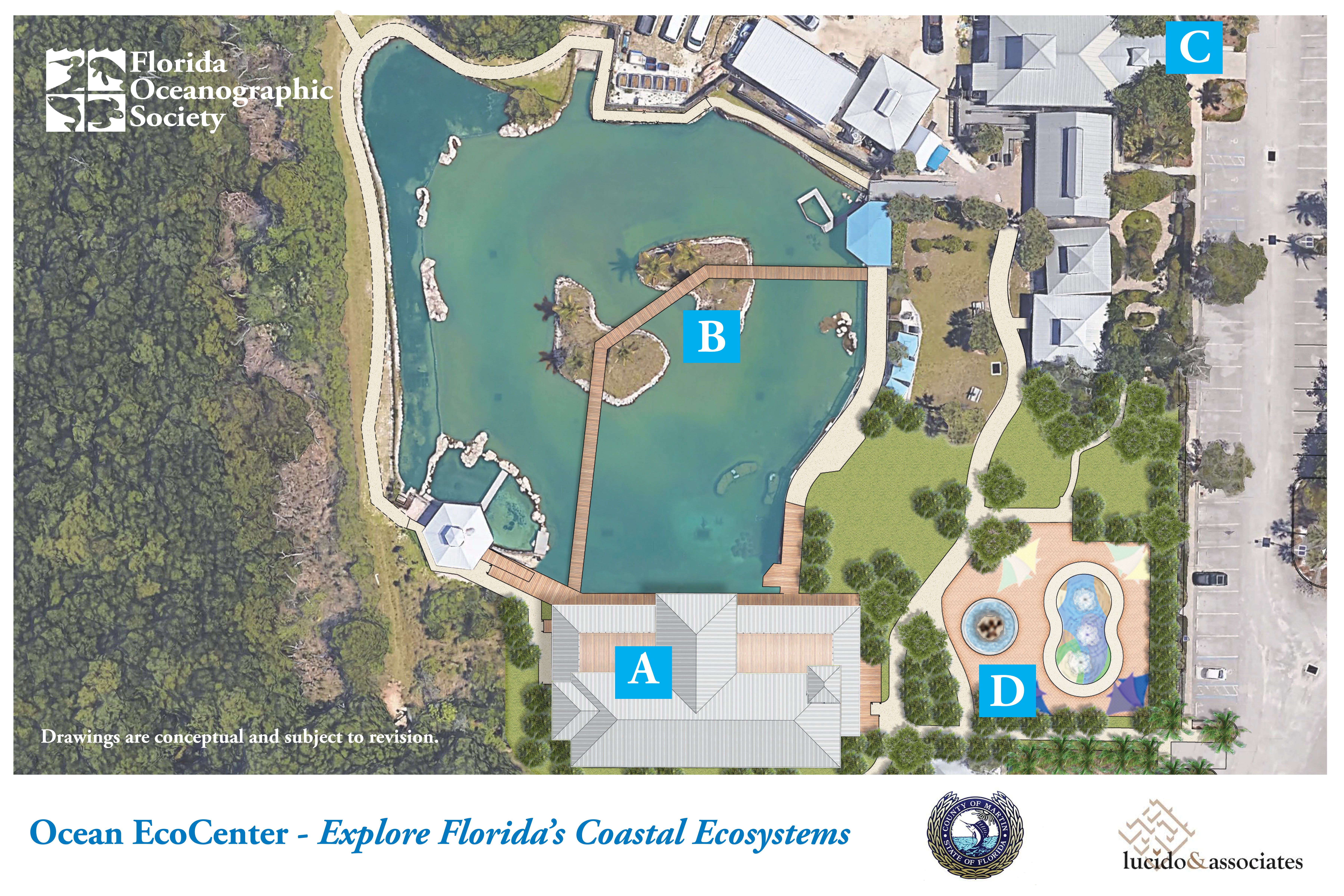 Key Features of Expansion Plan 

Ocean EcoCenter 
Allows us to expand the reach of our mission and provide larger exhibit and classroom spaces. 

Lagoon Bridges
Gives guests the opportunity to view gamefish in the Gamefish Lagoon with better top-down viewing. 

Gift shop expansion 
Increases our funding to support our programming at the Coastal Center and in the community. 

Waterworks exploration zone
Engages visitors in an interactive manner with water-based learning. 
We will not sell, share or trade our donors' names or personal information with any other entity, nor send mailings to our donors on behalf of other organizations. To the extent any donations are processed through a third-party service provider, our donors' information will only be used for purposes necessary to process the donation.